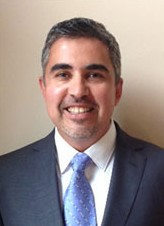 MINNEAPOLIS (PRWEB) March 06, 2018
Dr. Andres Sanchez invites new patients, with or without a referral, for guided placement of dental implants. Minneapolis, MN, residents with missing teeth can now experience the benefits of advanced dental technology to improve treatment processes and outcomes.
Missing teeth can cause a deterioration in quality of life by making day-to-day activities such as chewing, eating, and speaking more difficult. In addition, tooth loss can cause embarrassment when speaking or smiling, lowering self-esteem and interest in socializing. Without the tooth root providing stimulation, jaw bone surrounding the lost tooth will recede at a rapid pace, causing other teeth to shift. Without proper restorative care, the effects of tooth loss continue to grow.
Dental implants are one of the most recognized and recommended tooth replacement options in dentistry today. Along with providing significant aesthetic benefits, dental implants restore nearly 100 percent of a natural tooth's biting and chewing power. Once fully restored, dental implants provide both tooth root-like stimulation to the bone and beautiful aesthetics from a custom dental crown.
Before each surgery, Dr. Sanchez uses cone bean CT technology to take highly accurate images of the location of the teeth, gums, jaw, sinus cavities, and nerves. Guided implant placement is based on these images and directs the movement, depth, and angle of the dental implant as it is being placed into the jaw bone. Unlike free-hand placement, guided implant placement significantly lowers the risk for complications arising due to human error. With this increase in precision, dental implants will be more secure, last longer, and be restored more accurately.
Dr. Sanchez of PerioWest in Eden Prairie, MN, provides experienced periodontal care to patients in the Twin Cities areas, including Minneapolis, MN. Dental implants are his recommended choice for many of his patients with missing teeth. Board-certified in periodontics, Dr. Sanchez has the specialized training and experience needed to provide high-quality, comfortable care with beneficial long-term results.
Dr. Sanchez and his team at PerioWest welcome patients with missing teeth from Minneapolis, MN, for dental implants. New patient appointments can be made by calling 952-479-4705 or visiting http://www.periowestmn.
About the Doctor
PerioWest is a periodontal practice offering personalized dental care for patients in Eden Prairie, MN and the Twin Cities areas. Dr. Andres R. Sanchez received his Certificate & Master's Degree in Periodontics from the prestigious Mayo Clinic in Minnesota in 2004. He is a Board-Certified periodontist and a Diplomate of the American Board of Periodontology. In addition, Dr. Sanchez has been involved as a primary author in more than ten scientific papers published in major periodontal and implant dentistry journals. To learn more about Dr. Sanchez and the services he provides, please visit his website at http://www.periowestmn.com or call 952-479-4705.