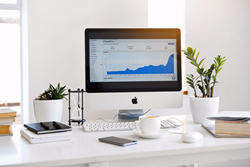 ATLANTA (PRWEB) March 02, 2018
CATMEDIA is excited to announce that Joi Gibbs has joined our team as the Digital Marketing Manager.
With a Bachelor's in Marketing and Masters in Information Systems, Gibbs brings with her unparalleled expertise in all things digital to match her wealth of marketing experience.
Gibbs joins the CATMEDIA team after numerous years working in the digital marketing space at companies that include ABM, Courion, and YP.com. Throughout her career, Gibbs has established a track record of cultivating new business by brining new technologies to the forefront, making her vastly successful in furthering marketing initiatives.
Gibbs is a skilled project manager, website strategist, and campaign developer, who will be managing CATMEDIA's internal marketing department in all upcoming campaigns. She is an excellent addition to the CATMEDIA team, and will play a significant role in the company moving forward. CATMEDIA could not be more thrilled to have her onboard!
About CATMEDIA:
CATMEDIA is an award-winning Inc. 500 company based in Atlanta, Georgia. Founded in 1997, the company specializes in advertising, creative services, media production, program management, training, and human resource management. As a Women-Owned Small Business (WOSB), CATMEDIA provides world-class customer service and innovative solutions to government and commercial clients. Current CATMEDIA clients include Centers for Disease Control and Prevention (CDC), Federal Aviation Administration (FAA), Office of Personnel Management (OPM), and the Department of Veterans Affairs (VA).
Stay Connected with CATMEDIA:
Visit our Website
Like us on Facebook
Follow us on Twitter