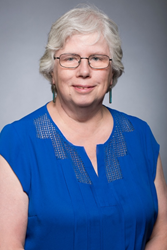 With cryoablation, some women can have their breast cancer treated in the office, and many can avoid surgery altogether.
PLEASANTON, CA. (PRWEB) March 05, 2018
Epic Care announced today that their treatment offering for patients with early stage breast cancer or fibroadenoma now includes cryoablation with the Visica® 2 Treatment System. Developed by Sanarus Technologies, the Visica 2 Treatment System enables breast surgeons and interventional radiologists to ablate certain benign or malignant breast masses by spot-freezing with liquid nitrogen. This advanced technology is a minimally-invasive alternative to lumpectomy.
Cryoablation—also referred to as tumor freezing—uses extreme cold (cryo) to destroy tissue (ablation). The procedure is done under image-guidance in the doctors' office or radiology suite. After injection of local anesthesia, a thin probe is inserted through the skin directly into the tumor. Liquid nitrogen is pumped into the probe to "spot-freeze" the lesion. The extreme cold destroys the cancer cells, which are then expelled by the body over time.
"As a breast surgeon, I have seen many advances in care, allowing women to have less disfiguring surgery with a better quality of life," said Lisa Bailey, MD FACS. "With cryoablation, some women can have their breast cancer treated in the office, and many can avoid surgery altogether. We are very pleased to be a part of this progress in the care of women with breast cancer."
"During cryoablation, a probe is inserted into the middle of the breast cancer and an ice ball is formed that engulfs the cancer. As the ice ball goes through a freeze-thaw-freeze cycle during the procedure, it destroys the cancer," said Shoko Emily Abe, MD, FACS. "The probe is inserted through a very small nick in the skin, and leaves little to no scar."
Breast cryoablation can be done in under an hour with most patients reporting minimal discomfort. Because no breast tissue is removed during the procedure, the natural shape of the breast is maintained.
Adds Karen Goodwin, DO, FACS, "We can now offer a minimally invasive way of treating early stage breast cancers. This innovative technology allows us to freeze the tumor cells in the office under local anesthesia, making this a quick and fairly painless treatment option. Women who qualify for this type of treatment can avoid surgery by having this in-office procedure and resume their normal daily activities almost immediately."
Founded in 1989, Epic Care is an outpatient multi-specialty group with locations throughout the Northern California East Bay area. As providers of comprehensive healthcare, they have elected to participate in the FROST clinical study, "Freezing Alone Instead of Resection Of Small Breast Tumors: A Study of Cryoablation in the Management of Early Stage Breast Cancer" along with Texas Tech University Health Sciences Center, City of Hope and other renowned centers nationwide.
Sponsored by Sanarus Technologies, the FROST study is a phase II single-arm multicenter clinical trial that examines the use of cryoablation as an alternative to surgical resection for the management of primary early stage invasive breast cancer.
Lisa Bailey, MD, FACS, is the primary investigator for the FROST study at Epic Care, supported by investigators Shoko Emily Abe, MD, and Karen Goodwin, DO, FACS. The group is actively seeking patients for enrollment in the FROST study.
In a 5-year multicenter study funded by the National Cancer Institute and sponsored by the Alliance for Clinical Trials in Oncology, cryoablation with the Visica 2 Treatment System was shown to be 100% effective for complete ablation of invasive ductal breast cancer tumors <1.0 cm. The Visica 2 Treatment System was the exclusive device used in the Z1072 study and showed cryoablation effective in 92% of the targeted lesions.
For more information about enrolling in the FROST clinical study at Epic Care, please contact Melissa Desuasido (office manager) at 510-380-1427 x3327. To find a physician who specializes in breast cryoablation, contact Sanarus Technologies at 800-909-3060 or send an email to: support(at)sanarus(dot)com.
About Sanarus Technologies
The Visica® 2 Treatment System was first available for cryoablation of fibroadenoma. Since then, our system has been used to successfully treat thousands of patients. The Visica 2 Treatment System is FDA-cleared for the ablation of cancerous or malignant tissue and benign tumors. At Sanarus, we develop innovative solutions for the nonsurgical treatment of breast tumors. We are headquartered in Pleasanton, CA, and all our products are manufactured in the USA. Find out more about cryoablation at sanarus.com.
About Epic Care
Founded in the 1990s, Epic Care started as a group of board certified hematologists and oncologists based in the Northern California East Bay area and has since grown into a large multi-specialty group, that also includes surgery, internal medicine and primary care. We are dedicated to providing the newest breakthroughs and scientific innovations in healthcare, as well as providing compassionate, supportive care. Since day one, we've strived to be more than just your specialist, we've strived to be your partner in your health. http://www.epic-care.com