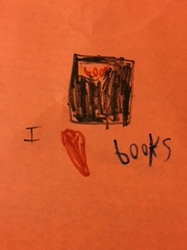 Students who compete in the Great Reading Games are typically not in book clubs. They are not the first to brag about themselves or dive into a book to soak up the words. Learning Ally is proud to play a part in helping teachers transform the lives of thousands of students who struggle to read.
PRINCETON, N.J. (PRWEB) March 02, 2018
Learning Ally, an education technology nonprofit, just announced the winning U.S. schools of the 2018 Great Reading Games.
The Great Reading Games is Learning Ally's signature national reading competition. It is uniquely designed to motivate K-12 struggling and non-readers, such as those with a learning disability, like dyslexia or a visual impairment, to read and learn through human-read audiobooks. As students read books, they get excited about reading. Their reading comprehension, fluency, critical thinking and vocabulary skills improve. Their confidence builds.
Students who compete in the Great Reading Games are three times more likely to excel in reading frequency and 300% more likely to achieve levels of success that ties directly into their academic, emotional, and social behavior.
This year, more than 22,000 students participated from 1200 U.S. schools nationwide and read more than 7 million pages in just seven weeks.
Dana Blackaby, an educator at The Academy at Nola Dunn in Burleson, TX, enjoyed the reading competition with her students. She found a note on her desk from a proud student that sums the games up. The note said, "I (heart) love reading books!"
Top 10 Winning Schools This Year (2018)
Euclid Middle School/Littleton Public School District 6/CO
Luther Jackson Middle School/Fairfax County Public School District/VA
Academy at Nola Dunn/Burleson ISD/TX
Schenck School/GA
Spring Valley School/AL
Barton Middle School/Hays CISD/TX
Ulrich Intermediate School/Klein ISD/TX
IS 96 Seth Low/Community School District 21/NY
Westside Middle School/Westside Consolidated School District 5/AR
Dr. T. C. McCormick Jr Middle School/Hays CISD/TX
Also recognized is Logan Township Middle School in NJ winning the small school category created during this year's games. Winning schools, teachers, and students receive prizes, including Chromebooks, gift cards, headphones and school recognition. Winners are now being notified.
About the Great Reading Games
This competition is popular among U.S. teachers and administrators who are curious about using education gamification to unlock students' full learning potential, especially for students who struggle to read and learn in different ways. As students strive to read the most books, they receive points on a digital leaderboard that encourages them to read more often. They strengthen their reading habits and become grade-level achievers and lifelong learners.
Students, of all ages and abilities, download audiobooks directly to their tablets, computers, smartphones, Chromebooks and other devices to read books daily of their choosing in their classroom and on the go, even if they do not have Internet access.
Scoring is based on how many days each student spends reading 20 minutes or longer, how many pages they read, and how many students are reading in each school.
Throughout the year, Learning Ally hosts many fun and academic reading engagement programs. Terrie Noland, National Director of Education Engagement describes a typical student who will benefit. "These students do not traditionally look forward to book clubs or book reports. They are not the first to raise their hand or brag about themselves. They won't dive into a book or soak up the words. Our organization is very proud that we can play a part in helping teachers transform the lives of tens of thousands of struggling readers who will trust in their ability to achieve great things."
The Great Reading Games concludes on Friday, March 2, 2018 during Read Across America Day with a student webinar by Aidan Colvin. Aidan is the student author of "Looking for Heroes," a book about his journey with dyslexia and the wisdom he received from 100 famous people with the learning disability. U.S. educators and administrators are encouraged to bring the next Great Reading Games to your school. Call 800.221.1098, and visit LearningAlly.org/Educators. Follow @learning_ally on Twitter and #GRG18.
About Learning Ally
Learning Ally is a leading nonprofit ed-tech organization delivering a comprehensive learning solution for struggling readers in elementary, middle and high schools. Our proven solution includes an extensive library of human-read audiobooks that students want and need to read at home and at school, along with a suite of teacher-focused resources that ensure student success. This reading experience helps accelerate learning, enables a new level of access to knowledge and powerfully increases student confidence and self-belief.
Learning Ally partners with 13,000 U.S. schools, districts and state education systems to empower over 300,000 students with improved comprehension, vocabulary, fluency and critical thinking skills. For 70 years, the organization has helped to transform the lives of struggling readers by bridging the gap between their reading capability and their academic potential to become confident, lifelong learners who thrive in school and beyond.