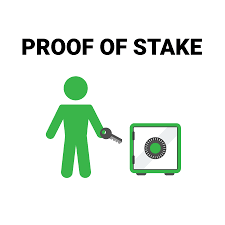 I have been receiving a lot of questions from clients about how the IRS will be taxing Proof of Stake validation activities, which let me to writing the article
NEW YORK (PRWEB) March 02, 2018
Adam Bergman, the President of the IRA Financial Group & IRA Financial Trust Company, is proud to announce the release of his new Forbes.com article titled: "Taxation of Cryptocurrency Proof of Stake Transaction Fee". The article discusses the different types of ways to mine cryptocurrencies, such as Proof of Work and more recently Proof of Stake and how the activities are treated for tax purposes. "I have been receiving a lot of questions from clients about how the IRS will be taxing Proof of Stake validation activities, which let me to writing the article," stated Adam Bergman.
According to Mr. Bergman, when it comes to the taxation of cryptocurrency mining using the Proof of Work system, IRS Notice 2014-21 is pretty clear. The Notice holds that when a taxpayer when a taxpayer successfully "mines"virtual currency, the fair market value of the virtual currency as of the date of receipt is includible in gross income. In addition, the Notice holds that if a taxpayer's "mining" of virtual currency constitutes a trade or business, and the "mining" activity is not undertaken by the taxpayer as an employee, the net earnings from self-employment (generally, gross income derived from carrying on a trade or business less allowable deductions) resulting from those activities constitute self-employment income and are subject to the self-employment tax. 
Therefore, it is clear that the IRS will treat Proof of Work mining activities as ordinary income and not the more favorable capital gains tax treatment. But is it is somewhat unclear how the IRS will treat transaction fees generated by the Proof of Stake system. The article attempts to provide an overview of the various ways the IRS can treat transaction fees or tokens generated by Proof of Stake activities.
Mr. Bergman is a frequent contributor to Forbes.com on various topics involving retirement accounts, including the taxation of cryptocurrencies, including Bitcoin IRA, and has been quoted in over one hundred major news publications on the area of self-directed retirement plans. Mr. Bergman has been interviewed on CBS News and has been quoted in Businessweek, CNN Money, Forbes, Dallas Morning News, Daily Business Review, Law.com, San Francisco Chronicle, U.S. Tax News, the Miami Herald, Bloomberg, Arizona Republic, San Antonio Express, Findlaw, Smart Money, USA Today, Houston Chronicle, Morningstar, and American Lawyer on the area of retirement tax planning.
Prior to joining the IRA Financial Group, LLC, Mr. Bergman worked as a tax and ERISA attorney at White & Case LLP, one of the largest and most prestigious law firms in the world. IRA Financial Group is the market's leading provider of self-directed retirement plans. IRA Financial Group has helped thousands of clients take back control over their retirement funds while gaining the ability to invest in almost any type of investment, including real estate without custodian consent.
The IRA Financial Trust Company, a self-directed IRA custodian, was founded by Adam Bergman, a partner with the IRA Financial Group. Mr. Bergman is a leading expert on the taxation of retirement funds and has authored multiples articles on how to use a self-directed IRA to buy cryptocurrencies.
To learn more about the IRA Financial Group please visit our website at http://www.irafinancialgroup.com or call 800-472-0646.