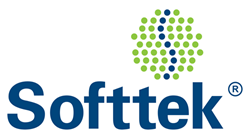 By joining NYSERDA's RTEM program, we aim to help New York-based enterprises transform their use of energy resources
DALLAS (PRWEB) March 05, 2018
Softtek, a leading global IT services provider dedicated to creating value through technology, today announced that it has been named a qualified Real Time Energy Management Program (RTEM) vendor for large residential and commercial customers by the New York State Energy Research and Development Authority (NYSERDA).
A Real Time Energy Management System is a cutting-edge technology that continuously monitors real-time data of a building's energy use and transforms it into actionable information by using sensors, meters, and other equipment. The data can pinpoint a building's operational inefficiencies to help identify conservation measures and justify capital improvements.
NYSERDA's RTEM program offers cost-share incentives to support qualified RTEM projects throughout New York and also evaluates and qualifies vendors to ensure these projects are high-quality. As a qualified large residential and commercial RTEM vendor, Softtek will be able to provide its cloud-based Energy Management Solution (EMS) to customers.
"Through seamless integration of multiple devices and assets, Softtek EMS enables data analytics and operational insight to drive continuous improvement," said Marcos Jimenez, CEO of Softtek US and Canada. "By providing greater visibility into energy use, this end-to-end solution helps our customers to more effectively manage resources and reduce costs."
"By joining NYSERDA's RTEM program, we aim to help New York-based enterprises transform their use of energy resources," said Dagoberto Mata, Vice President and head of Industrial Internet of Things at Softtek U.S and Canada. "We believe our methodology and services will allow businesses to go beyond cost savings from energy efficiency and enable strategies that drive genuine sustainability."
In New York, about 60 percent of its greenhouse gas emissions are from commercial, multifamily and industrial buildings and the State has committed to a 23 percent reduction in energy consumption in buildings from 2012 levels, which is equal to more energy than 3.8 million average households use in six months. Early estimates by NYSERDA suggest that RTEM projects save more than 5 percent on a building's energy costs, as well as reduce maintenance costs, improve building occupant comfort and increase operational reliability.