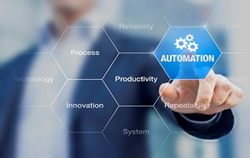 BOULDER, Colo. (PRWEB) March 06, 2018
Enterprise Management Associates (EMA), a leading IT and data management research and consulting firm, today announced it will host a webinar titled "Eliminate Workload Automation Guess Work with Machine Learning," featuring Dan Twing, president and chief operating officer of EMA, and Dr. Maitreya Natu, chief scientist, ignio for Batch at Digitate.
Digitalization is sweeping business operations and increasing pressure on IT. Digital business success requires an organization to transform not only its business processes but also its underlying IT infrastructure. Digital business requires speed, agility and strategy. Teams burdened with disconnected legacy tools and pockets of uncoordinated automation, however, struggle to achieve these requirements.
In today's fast-paced world, automation needs to be coordinated with an overall view of automation functions that span operations, development and business functions. Self-service interfaces, DevOps empowering APIs and reusable objects deliver speed and agility. Freed from repetitive manual tasks and empowered with visibility, IT and business staff can turn their attention to strategically applying digitalization to the business.
During this webinar, Twing and Natu will discuss:

The challenges of workload automation
The role of workload automation in digitalization
What makes a tool a machine learning-based tool
How machine learning can improve workload automation
The power of Digitate's ignio for Batch, the first ever use of machine learning for workload automation
The webinar is Tuesday, March 13 at 1:00 p.m. Eastern. Those who wish to attend can register at: http://info.enterprisemanagement.com/eliminate-workload-automation-guess-work-with-machine-learning-webinar-pr
About EMA
Founded in 1996, EMA is a leading industry analyst firm that specializes in providing deep insight across the full spectrum of IT and data management technologies. EMA analysts leverage a unique combination of practical experience, insight into industry best practices, and in-depth knowledge of current and planned vendor solutions to help clients achieve their goals. Learn more about EMA research, analysis, and consulting services for enterprise line of business users, IT professionals and IT vendors at http://www.enterprisemanagement.com.