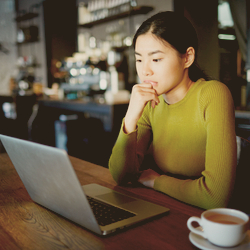 Wilmington, Delaware (PRWEB) March 06, 2018
The social media boom of the past decade has made it possible to search for certain information about people in a matter of minutes. Unfortunately, the information posted on social media websites can be fabricated by those who write it, and many have falsified identities in different social media outlets.
In order to provide accurate information about people across the USA, GoLookUp has launched an advanced People Search directory for the websites users.
Searching for Public Records in the United States
Like almost every other country in the world, the USA has been recording valuable information about its residents for the past 100 years. The records include information that people might need later in their lives, such as birth records, marriage and divorce records, criminal records etc.
Access to many of these records is given not only to the people that are named in them, but also to those that wish to inquire about them. These types of public records can help discover if a person has a violent criminal past for instance, and if caution is necessary when interacting with them.
Accessing such records can take up a lot of time, but GoLookUp has set up a people search directory that finds valuable information within minutes.
People Search with GoLookUp
GoLookUp's people search directory is based on providing three basic details about the person in question: their first name, last name and state of residence. After users provide this basic information, GoLookUp goes through billions of public records in order to find information on said person. The information on the background check report provided by GoLookUp includes comprehensive arrest records with mugshots and any other valuable and accurate information that cannot be accessed by other means.
If users have only the phone number of a person or a company, GoLookUp is offering a reverse phone lookup directory as well as a companies information search that provide information based of phone numbers.
Searching for accurate and true information can be difficult, but GoLookUp's people search directory allows users to find valuable information about others in mere minutes.