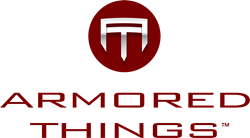 Chris Lord, former Carbon Black Chief Architect, is "excited to solve this multifaceted security puzzle with a multi-paradigm solution, by leveraging my experience across security, big data, and decentralization."
Boston, Massachusetts (PRWEB) March 05, 2018
Chris Lord will join Armored Things as co-founder and CTO. Previously, Lord was director of research and development for Carbon Black, where he drove long-term business value by bringing new and radically useful ideas market through lean fast cycle prototyping. He was previously Carbon Black's chief architect for endpoint threat detection, response and prevention, and evolved products to scale from thousands to millions of systems. Lord is "excited to solve this multifaceted security puzzle with a multi-paradigm solution, by leveraging my experience across security, big data, and decentralization." Lord comes to Armored Things from Latch Mobile, a company focused on helping parents identify, understand and open a dialogue with their children about online risks.
Joshua Hartley will join Armored Things as Chief Architect. Hartley previously worked at Carbon Black as a member of technical staff in Research and Development where he designed and built early product prototypes and experimented in virtualization, machine learning, and data visualization. Early in his career, Hartley led the Norwich University student cybersecurity team for Super Bowl 50 and built a scalable analytics pipeline to analyze the stadium infrastructure to provide actionable threat intelligence. Hartley is "excited to join this incredible team to build a scalable system for analyzing a vast array of devices and take advantage of the massive value in the data that already exists". Hartley also joins from Latch Mobile.
CEO Charles Curran welcomes Lord and Hartley: "Chris and Josh are uniquely skilled at architecting decentralized software to enable customers to effortlessly manage and secure computing end points at scale. They helped build the premier software product in PC end point security for enterprise. At Armored Things, they are are now building the premier product in IoT end point security for enterprise. Our team is thrilled that Chris and Josh are joining our effort to keep schools and stadiums safer via technology."
About Armored Things:
Armored Things is a Boston-based startup building software for next-generation incident response. Armored Things analyzes and controls Internet of Things (IoT) devices and data within large enterprise environments to provide better physical and cyber security in situations where seconds matter. This is done through unique aggregation of data across previously isolated devices, with a focus on connected devices that are managed at large volumes, such as light bulbs, cameras, locks and sensors.