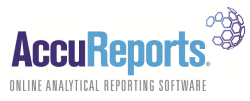 "Accurate risk adjustment has never been more important," said Duncan Belser, Vice President of Business Dev. for FRG. "Value-based initiatives require transparency & dialog. AccuReports® enables payer & provider financial teams share data efficiently so they can deliver healthcare economically."
MIAMI (PRWEB) March 07, 2018
Financial Recovery Group, an industry-leading healthcare information technology company, is excited to participate again as a Silver Sponsor for the upcoming 12th Annual RISE Nashville Summit in Nashville, Tenn.
The summit brings together innovators in the healthcare industry to discuss and share best practices in risk adjustment, quality improvement and financial compliance.
Financial Recovery Group (FRG), with offices in Miami and Tampa, is sponsoring the event in the name of AccuReports®, its flagship online analytical reporting software. Health plans and physician groups use the unique, customizable web-based platform to align providers, spot data trends, understand drivers and act on revenue and cost opportunities to improve financial performance.
The RISE Nashville Summit features speakers and panel discussions on cutting-edge topics that impact healthcare organizations. The summit will focus on risk adjustment, care outcomes, data analytics, financial compliance and improvement in both the efficiency and quality of healthcare services.
"Accurate risk adjustment has never been more important," said Duncan Belser, Vice President for Business Development for FRG. "Value-based initiatives require transparency and dialog. AccuReports® enables payer and provider financial teams share data efficiently so they can deliver healthcare economically."
AccuReports® customers access interactive financial statements online, and FRG advisors provide guidance and support. FRG's Advisory Service consultants extend departmental finance teams to drive performance improvement initiatives, structure provider engagement, value coding initiatives, perform claims analysis and ensure contract compliance. Each consultant brings unique medical economics and incentive plan administration experience to every engagement.
Financial Recovery Group will have a booth and experts on hand at the RISE Nashville Summit to share information on AccuReports® by FRG as well as other company services.
The RISE event is scheduled for March 11-13 at the Omni Nashville Hotel, located in downtown Nashville. Featured speakers this year include Dr. Peter Salgo, a healthcare futurist, and Naomi Judd, the songwriter, actress and activist.
Press Contact:
Duncan Belser, MBA
Vice President for Business Development
Financial Recovery Group, Inc.
(888) 466-1025
Duncan.Belser(at)FRGsystems(dot)com
FRGsystems.com