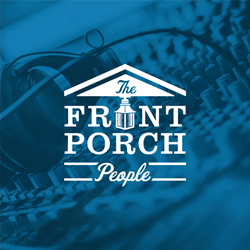 "It has been a dream of mine to build a creative and lasting business incubator environment in the City of Lakewood."
Cleveland, OH (PRWEB) March 12, 2018
StartUp Lakewood, a City of Lakewood supported organization that promotes entrepreneurship and connects new businesses to resources, is proud to announce its new Entrepreneur in Residence (EIR) and the launch of the StartUp Lakewood incubator. Serial entrepreneur and CEO of Front Porch Media Network (Front Porch) - Michael DeAloia will step into the role of Lakewood's EIR in March. DeAloia and Front Porch Founder - Joan Andrews, launched Front Porch last January in studio and office space along Detroit Avenue in Lakewood. DeAloia is the former "Tech Czar" for the City of Cleveland where he was responsible for the economic development of the technology trades within the City.
The new EIR will help launch StartUp Lakewood's initial incubator with the partnership of LaunchHouse, a Highland Heights, OH-based co-working and entrepreneurial network. LaunchHouse will also augment the existing programming of StartUp Lakewood. The new incubator space will be launched in early May of 2018 and the space will serve as a home base for education, networking, and programming. LaunchHouse will manage the coworking community in the space. Two desks in the StartUp Lakewood incubator space will be reserved for Lakewood residents.
"It has been a dream of mine to build a creative and lasting business incubator environment in the City of Lakewood," noted DeAloia, "With this great coalition of StartUp Lakewood, City of Lakewood, Front Porch Media and LaunchHouse we are realizing this vision."
"After many years of being asked for a LaunchHouse on the West Side we will now make that a reality with LaunchHouse Lakewood," offered Todd Goldstein, "as LaunchHouse continues to expand, we are excited to offer two separate locations, Highland Heights and Lakewood, to our community of entrepreneurs, small businesses, and remote workers."
StartUp Lakewood has spun off several businesses, including PlayGrounds on Madison Avenue, Little Lakewood Pasta Company, and the soon-to-open Nosotros Rock Climbing Gym. Beyond job creation, StartUp Lakewood has fostered a special entrepreneurial culture and sense of innovation on the west side for seven years. Lakewood City Planner Alex Harnocz noted, "StartUp Lakewood is an important part of our Economic Development strategy. It is vital that Lakewood is friendly to entrepreneurs. These are residents who are bringing tangible opportunities to the City that creates jobs and activates storefronts."
Representatives from City of Lakewood, Lakewood Chamber of Commerce, LakewoodAlive and Pillars of Lakewood vetted applications for the Entrepreneur in Residence program and were impressed community's response and the applicants that applied. Ultimately, the Front Porch and LaunchHouse team was selected due to their entrepreneurial expertise.