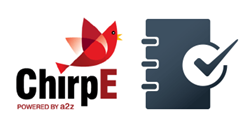 MyEventPlan extends an immersive, branded experience, made possible by a2z's proven technology and unique facilitated attendee journey feature.
COLUMBIA, Md. (PRWEB) March 12, 2018
a2z, Inc., the leading provider of award-winning web and mobile solutions for events, announces that it is extending its newest offering, MyEventPlan, at zero additional cost to its entire client base. This offer is being extended to all event organizers whose events are powered by a2z's event management and marketing platforms, including a2zShow, Connect(TM), and FloorplanGenie.
In the very brief period that has elapsed since its recent launch at Expo! Expo! 2017, MyEventPlan has already made waves amongst the 30K+ users who have utilized it to power their event participation experiences. The app currently has an excellent 4.4-star rating from more than 1,250 users on the Apple™ iTunes App Store. MyEventPlan has also made it to the elite list of top 100 business apps in the United States on this popular platform.
In an industry first, MyEventPlan combines powerful branding opportunities for events within a universal app environment with a2z's state-of-the-art facilitated attendee journey innovation, which provides users one-click access to the event they are attending from multiple sources such as emails, websites, social media posts and text messages on their smartphones. MyEventPlan also incorporates all the essential search, planning and networking tools that attendees need to get the most out of their participation at B2B conferences, conventions, tradeshows, and meetings.
The key features offered to events with MyEventPlan include:

Fully customized event branding + home page app icon
Portal set up and smart personalization for tradeshow, conference and meeting attendees
Planning tools for attendees to build their agenda and list of favorite exhibitors to visit
High-resolution interactive floorplan
eBooths featuring rich content from exhibiting companies
Interactive galleries for products, press releases, show specials, and videos
Detailed session descriptions
Automatic sync with a2z-powered event management system
Push notifications
Facilitated attendee journey via smart banner, email, SMS and social media posts
Comprehensive promotional marketing and end-user support
Detailed analytics
"We are excited to offer a state-of-the-art mobile app experience to a wider range of event audiences by eliminating budgetary constraints for our clients," said Rajiv Jain, CEO of a2z, Inc. "MyEventPlan extends an immersive, branded experience, made possible by a2z's proven technology and unique facilitated attendee journey feature. This direct access ensures a completely distraction-free, 100% event-centric user experience for attendees. Seamlessly integrated with the a2z-powered event websites, MyEventPlan is meeting the attendees' needs effectively and efficiently, making interactions faster and easier, thus increasing their overall satisfaction and converting them into repeat visitors."
Launched in 2008, the ChirpE platform has been instrumental in extending essential search, planning and networking features to the mobile devices of tradeshow and conference attendees across the globe. It is integrated seamlessly with the a2zShow, a2z's expo and conference management platform; Connect, a2z's networking and matchmaking platform; and FloorplanGenie, a2z's free floorplan management solution.
For more information on MyEventPlan and a2z's complete suite of solutions for the events industry, visit http://www.chirpe.com.