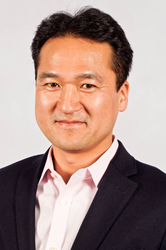 The Expert Advisory Committee (EAC), represents the needs and concerns of physician members and is an important component in the future direction of MDLinx—the direction of greatest interest to our subscriber community."
PHILADELPHIA (PRWEB) March 08, 2018
For more than 15 years, a half-million healthcare professionals have subscribed to MDLinx to stay current on the latest news and developments in the field of medicine.
Now, MDLinx begins a new era—introducing the Expert Advisory Committee (EAC), representing the needs and concerns of physician members.
The EAC will evaluate content, product development, and educational tools, and influence how discussion forums, commentary, and conversation fit within the site. The goal of this initiative is to further encourage engagement and the consumption of medical content by healthcare professionals. In addition, the EAC will have input regarding preferred channels and frequency of information delivered to the physician community.
Aki Tomaru, CEO of M3 USA says, "The formation of the EAC will ensure that MDLinx provides our subscribers with the information of the highest importance, reflective of what the medical community wants and needs. MDLinx' s product team is committed to creating a personalized experience for each subscriber, based on their selections, preferences and content consumption behavior. We also want to be respectful of personal preferences regarding how members wish to consume information—whether by visiting the site or receiving information electronically."
Over the next several months, the EAC will grow in authority, influence, and contribution—gaining recognition and reputation amongst peers in the MDLinx and medical communities.
Tomaru continued: "The EAC is an important component in the future direction of MDLinx—the direction of greatest interest to our subscriber community."
About MDLinx
The MDLinx award-winning website keeps busy healthcare professionals current on the latest medical news and information by sorting, ranking, and summarizing articles and journal summaries, quizzes and certification and maintenance of certification examination tools keep ongoing medical education engaging.
About M3 Group
The M3 Group operates in the US, Asia, and Europe with over 4 million physician members globally via its physician websites, including mdlinx.com, m3.com, doctors.net.uk, vidal.fr, medigate.net and medlive.cn. M3 Inc. is a publicly traded company on the Tokyo Stock Exchange (jp:2413) with subsidiaries in major markets including the US, UK, France, Germany, Spain, Sweden, Japan, South Korea, and China. M3 Group provides services to healthcare and the life science industry, including market research, medical education, ethical drug promotion, clinical development, job recruitment, and clinic appointment services.