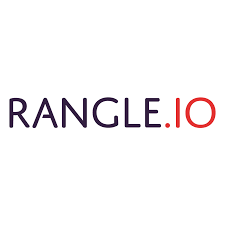 Evan You and the Vue.js community have created an elegant and easy to learn framework that has generated a lot of excitement in developer circles.
TORONTO (PRWEB) March 09, 2018
Rangle, one of the fastest growing digital transformation consultancies, today announced it is hosting Evan You, the creator of a progressive development framework that is being rapidly adopted by the development community. The Meet-Up event will be hosted at the new Rangle offices at 18 York Street on March, 15, 2018 at 6 p.m. EST.
"Evan You and the Vue.js community have created an elegant and easy to learn framework that has generated a lot of excitement in developer circles," said Yuri Takhteyev, CTO at Rangle. "It appeals both to those who are new to the world of JavaScript, as well as to those who are looking to build complex and scalable applications."
Vue.js gives developers the ability to create and evolve web applications without needing extensive knowledge of other technologies, making it a fantastic addition to a developer's roster. You created Vue.js to offer developers a highly optimized and flexible framework with a fast learning curve. You is making his first trip to Canada to showcase the benefits of this framework, which is now used by developers in 197 countries. The platform is so popular its Chrome devtools extension has 380,000 active weekly users.
"Toronto's developer community is one to watch," said Evan You. "It's exciting to see companies like Rangle stepping forward, championing the tech ecosystem and empowering developers to be creative and deliver value through high performing technology enabled by Vue."
For more details on the Meet-Up and to access post-event content, please visit: https://www.meetup.com/Toronto-Vue-js-Meetup/events/248343220/
About Rangle
Rangle is a digital transformation consultancy that plans, designs and builds innovative applications for clients like Aldo, Uniqlo, Raymond James, DriveTime, ThyssenKrupp and Sprout. The company's unique approach to partnership-based development ensures clients can move quickly from ideation to implementation. rangle.io
For More Information:
Megan Wheeler,
Sr. Marketing Manager
megan.wheeler(at)rangle(dot)io