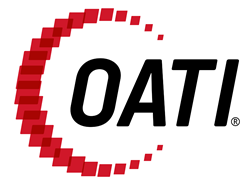 MINNEAPOLIS (PRWEB) March 12, 2018
OATI is pleased to announce the appointment of Carlos Gonzalez-Perez as Vice President and Chief Information Officer (CIO). Mr. Gonzalez-Perez has over 20 years of experience in advanced application research & development and software development as well as eight years of ISO system operations and production support.
OATI is also pleased to announce the formation of a new Security and Risk Management team with the appointment of Khalil Houri as Chief Information Security Officer (CISO) and Jerrod Montoya as Deputy CISO. This team will be responsible for the overall governance of OATI security and risk management, which includes cybersecurity, physical security, vendor management, and security awareness and training, and will report directly to Sasan Mokhtari, President & CEO of the company. The team will ensure applicable OATI security policies and procedures are in place, enforced, and coordinated across all OATI departments. In addition, the team will interact with customers, regulator and industry groups, law enforcement, and other applicable security groups as needed.
Collectively the CIO, CISO, and Deputy CISO have over 60 years of extensive experience within the energy industry, including security, compliance, power systems operations, energy trading, and much more.
Dr. Sasan Mokhtari, President and CEO of OATI stated, "With the implementation of this dedicated team, OATI can further enhance security measures for customers in this constantly changing security paradigm."
About OATI
OATI provides innovative solutions that simplify, streamline, and empower the operational tasks required in today's energy commerce and Smart Grid. Serving more than 2,000 customers in North America, OATI successfully deploys and hosts diverse mission-critical solutions committed to industry standards and stringent security guidelines.
OATI (http://www.oati.com) is a leading provider of Smart Grid, Energy Trading and Risk Management, Transmission Scheduling, Congestion Management, Distribution, and Market Management products and services. OATI is headquartered in Minneapolis, Minnesota, with offices in California, Punjab, Telangana, and Singapore. For more information, please contact Sales@oati.net.