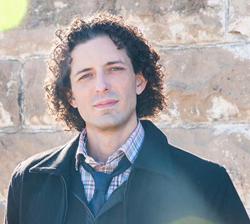 Michael Taggart, president of custom blockchain development company Cryptonomex, has joined the Forbes Tech Council, an exclusive membership and network reserved for the technology industry's most influential brands and figures.
SALT LAKE CITY, UT (PRWEB) March 12, 2018
Taggart has joined Forbes Tech Council Members who receive access to a trusted and selective community, and the ability to contribute to Forbes.com. Existing members include Salesforce, Electronic Arts, Cisco, Philips, Dollar Shave Club, and Thomson Reuters.
Taggart adds the council membership to his growing resume of positions, which includes founder, speaker, strategist, evangelist, and marketing veteran. As co-founder of Cryptonomex, Taggart assisted in feature design & development of Graphene, a high-speed blockchain capable of 100,000 transactions per second. Graphene was the basis for the BitShares platform, a decentralized exchange for cryptocurrency, among other popular blockchains. Graphene currently processes over two thirds of all blockchain transactions performed worldwide.
Taggart is also co-founder of Quint, a revolutionary new cryptocurrency that can be used as specie legal tender and is backed by gold and silver. Unlike Bitcoin and Ether, Quint is designed to maintain a stable value. Quint is still in its early stages but aims to upend the current altcoin dynamics through its unique proposition.
In addition to his executive role, Taggart also travels internationally educating businesses, students, and government officials on Graphene, and continues to be an advisor for many blockchain platform startups, including Eristica, Micromoney International, Bitcoin Latina, and more.
Cryptocurrency is just one of Taggart's passions, he also has a national reputation for his digital marketing expertise. Taggart has been involved in companies that specialize in PR and News, business development, SEO, and SEM. His guidance and expertise have brought in six and seven figures for various ventures.
Now, in his new role as Forbes Tech Council contributor, Taggart combines his marketing and blockchain expertise to provide the public with more in-depth insights into the cryptocurrency world. His first article covers the uphill battle that cryptocurrencies face with mounting regulations and government involvement and suggests a few possible solutions for protecting crypto assets. In future posts, Taggart will contribute on other topics including commodities, legal tender, precious metals, and Quint, in addition to discussing current cryptocurrency regulations and future legislation.
As the cryptocurrency industry becomes more fragmented and complex, Michael Taggart remains an influential voice and leader to watch in the space.