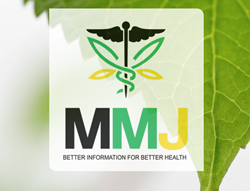 The FDA's granting of orphan designation for multiple sclerosis is a key step toward our goal. These are debilitating diseases that need new and more innovative treatments, and MMJ looks forward to working with the FDA to begin clinical trials to fully explore the potential of cannabis medicines.''
Reston,Virginia (PRWEB) March 11, 2018
MMJ International Holdings, the premier medical cannabis research company, advancing the science of medical marijuana legally through patient clinical research and the operation of medical cannabis healthcare businesses, announced that its affiliate MMJ Bioscience is developing cannabinoid medicines based on proprietary scientific formulations for treatment of patients suffering from Multiple Sclerosis and Huntington's disease.
MMJ partners is the only company to have secured a License in Canada to Produce Cannabis for Medical Purposes which will enable the extraction of our MMJ Active Pharmaceutical Ingredients from the cannabis plant and to manufacture gelcap medications and supply pharma-grade medicines for its FDA approved studies. These facilities are licensed by Health Canada, inspected by US FDA and are fully GMP compliant.
MMJ BioScience LLC is a U.S. based biopharmaceutical company engaged in the development of cannabinoid-based drugs under U.S. Food and Drug Administration (FDA) protocols that has filed an FDA application to begin clinical trials.
Tim Moynahan, the companies chairman, stated, ''MMJ is in the process of securing orphan designation for our lead product, MMJ 001, a cannabidiol (CBD) derivative, for multiple sclerosis in the U.S. MMJ BioScience also plans to repeat that accomplishment for MMJ-102 for Huntington's disease. The FDA's granting of orphan designation for multiple sclerosis is a key step toward that goal. These are debilitating diseases that need new and more innovative treatments, and we look forward to working with the FDA to begin clinical trials to fully explore the potential of cannabis medicines.''
Huntington's disease typically appears in the 30 - 50 year age range. It deteriorates patients' physical and mental abilities to the extent that they are unable to care for themselves, and has no cure. A child of a parent with HD has a 50% chance of carrying the faulty gene. In the U.S., approximately 30,000 people are symptomatic and more than 200,000 are at risk of inheriting the disease (Huntington's Disease Society of America).
The FDA grants Orphan Drug Designation status to drugs and biologics that treat rare diseases, defined as those affecting fewer than 200,000 people in the U.S. The FDA Office of Orphan Products Development evaluates scientific and clinical data submissions from sponsors to identify and designate products as promising for rare diseases and support their scientific development. Benefits associated with Orphan Drug Designation include seven-year marketing exclusivity against competition, tax credits for qualifying clinical trials, and federal grants.
In conclusion, the MMJ companies are striving to advance the science of cannabis and to validate new patient therapies through FDA approved clinical research and studies. MMJ is leading the way to uncovering the immense potential of this medicine.
About MMJ BioScience
MMJ BioScience is developing product candidates derived from Active Pharmaceutical Ingredients from the cannabis plant for the treatment of inflammatory, autoimmune, metabolic, neurodegenerative, and fibrotic diseases. The company has several families of new chemical entities, that it has modified through scientific drug design to affect validated receptors pertinent to targeted diseases. Its first drug candidate, MMJ-101, is focused on treating multiple sclerosis. Its second, MMJ-002, is focused on treating Huntington's disease. The company is beginning preclinical development by beginning its Phase 2 clinical study in 2018 for MMJ-001.
For more information, visit http://www.mmjih.com.
Contact:
MMJ Communications Director
Michael Sharpe
800-586-7863