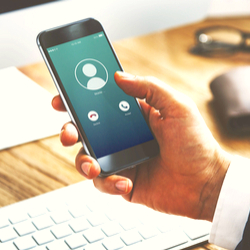 Wilmington, Delaware (PRWEB) March 14, 2018
Owning a smartphone these days gives us access to endless knowledge and services at the tap of a finger. Alongside the useful technology of smartphones, they can also be a source for inconvenience, especially when people receive phone calls from unknown origins.
GoLookUp has solved the problem of mystery phone calls with its Reverse Phone Lookup directory that provides users with detailed information about the person or company calling them.
Finding Out who is Behind Mystery Phone Calls
Many people in the United States receive phone calls from strange and unfamiliar numbers, which can quickly become a nuisance. The reasons behind such phone calls are varied, and they mostly derive from people going into phone registries without even asking for it.
By ordering a product on an e-commerce website, filling out loan applications or signing up for newsletters, many people become a part of phone registries, and begin receiving phone calls from companies that got a hold of their number.
In order to find out who exactly is calling, GoLookUp has set us a quick and easy to use directory that provides users detailed information about the person or company calling them. After users enter the desired phone number into the search field, GoLookUp scans billions of public records and compiles an accurate background check report on whoever is calling.
The report includes contact information, the origin of the phone number, the state the calls originate from and much more. The reverse phone lookup is useful not only with unknown phone numbers, but also for know numbers - meaning users can conduct a people search based on their phone number. Users that wish to find out more about a company or a person they are in contact with can use the directory and discover of the person in question has criminal records, arrest records and even if they are registered sex offenders.
By using the reverse phone lookup, users can find out who exactly is calling them, and if they are being lied to or are in any form of danger. This allows users to find out more about unknown phone numbers and also about the people behind known numbers and what lies in their past.