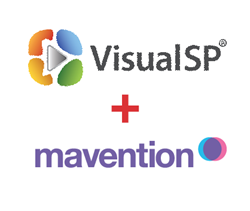 To get end-users to make great use of SharePoint and Office 365, it is not enough to run training programs.
CHICAGO, IL (PRWEB) March 13, 2018
To help companies successfully deploy the platforms, Mavention provides a range of consulting solutions; and, to help employees sustainably adopt them, VisualSP provides contextual help. You can see how VisualSP works in a free demo at https://www.visualsp.com/experience-visualsp/ or schedule your personal tour at https://calendly.com/jordanv.
"In the digital workplace blogosphere, SharePoint and Office 365 adoption remains a popular topic and threads of conversations would regularly highlight the tendency of digital solutions to end up becoming shelfware", says Asif Rehmani, the founder and CEO of VisualSP.
For many companies, running training sessions seems to be the default strategy toward adoption. But, Rehmani points out several limitations of this approach, especially when it is the only approach. This includes low recall rate, heavy burden on the IT support team, and high costs due to the need for multiple regular sessions. For many employees, the effectiveness of training sessions may be negligible given that the enthusiasm for technology is not so widely shared.
"To get end-users to make great use of SharePoint and Office 365, it is not enough to run training programs. It is essential to avail an always accessible help and support system, an integration of multimedia tutorials built right within the applications interfaces. This allows the end-users to get answers instantly and continue with the task at hand", adds Rehmani.
Already serving a user base exceeding 2 million, VisualSP continues to forge new partnerships. And, reviews keep lauding the power of contextual tip-sheets, walk-thrus, annotated screenshots, and video tutorials in the overall user adoption efforts.
What all the numbers and comments show is that instant contextual help is much more helpful than traditional training programs. "Help provided in-context and on-demand to users just works better", adds Rehmani.
The news of this partnership means that, to successfully drive sustainable SharePoint and Office 365 adoption, organizations can now leverage the expertise of Mavention to navigate the complexities of digital transformation processes and, at the same time, harness the power of VisualSP contextual help and support system. It's a combination built for success on both deployment and adoption.
Mavention outlines the essential consulting services at mavention.nl. To learn more about VisualSP Contextual Help System capabilities, visit visualsp.com, call 630-786-7026, or contact sales(at)visualsp(dot)com.