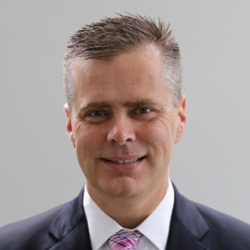 NASHVILLE, Tenn. (PRWEB) March 13, 2018
"This addition to our executive team has positioned us well to serve our customers' needs as the pharmacy benefit management landscape changes. Scott's background as a pharmacy management and health plan executive will accelerate the launch or our new pharmacy program management solution, Formul8," said Mr. John Criswell. Scott brings 30 years of financial, operations, and government programs experience, including roles of Chief Financial Officer of a national Medicare Advantage and Medicaid managed care organization, Senior Vice President of Government Programs of a top-tier PBM serving BCBS clients, and Chief Operating Officer of all lines of business for the same PBM's specialty and mail pharmacies. He also has extensive experience as an Executive Consultant, where he assisted health plans with navigating the changing landscape in the areas of risk adjustment, clinical and quality programs, and provider incentives. Scott is known as a thoughtful innovator with a focus on bringing transparency, clarity and actionable information to clients.
"I am thrilled for this incredible opportunity to bring an essential and meaningful new solution to the existing suite of Pulse8's offerings. During this time of massive shifts in the pharmacy management industry, payers need an objective partner that can support their evolving relationship with their PBM, pharmaceutical manufacturers, pharmacy networks, prescribers, and patients." states Mr. Fries. "As the leader in Risk Adjustment and Quality, there is no better organization to provide this solution than Pulse8."
About Pulse8
Pulse8 is the ONLY Healthcare Analytics and Technology Company delivering complete visibility into the efficacy of your Risk Adjustment and Quality Management programs. We enable health plans and providers to achieve the greatest financial impact in the Medicare Advantage, Medicaid, and ACA Commercial markets as well as with Value-Based Payment models for Medicare. Pulse8 has developed a suite of uniquely pragmatic solutions that are revolutionizing Risk Adjustment and Quality Management. Our advanced analytic methodologies and flexible business intelligence tools offer real-time visibility into member behavior and provider performance. Pulse8's products are powered by our patent-pending Dynamic Intervention Planning to deliver the most cost-effective and appropriate interventions for closing gaps in documentation, coding, and quality. For more company information or to schedule a demo, please contact Scott Filiault at (732) 570-9095 or scott(dot)filiault(at)pulse8(dot)com.