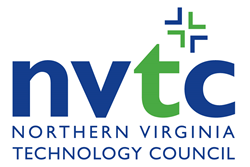 HERNDON, Va. (PRWEB) March 13, 2018
The Northern Virginia Technology Council (NVTC) announced today the appointment of four new members to the NVTC Board of Directors. The new NVTC Board members are:
Thomas "Tag" Greason, Executive Vice President of Sales, Quality Technology Services
Thomas "Tag" Greason serves as executive vice president for Quality Technology Services, a data center company, with over 17 years' experience in the industry. Greason was a member of the Virginia House of Delegates from 2010 to 2018 representing Loudoun County. Greason was named to Washingtonian's 2013 Tech Titans list for his work helping to expand the technology sector in Loudoun County and across the Commonwealth of Virginia. Greason is a graduate of the United States Military Academy at West Point and received his MBA from George Mason University. He also served with distinction as an Officer in the Virginia National Guard.
Dr. Thomas LeBlanc, President, The George Washington University
Dr. Thomas LeBlanc is the 17th president of The George Washington University. Dr. LeBlanc was formerly executive vice president and provost at the University of Miami, as well as chief academic officer and chief budget officer at University of Miami. Previously, Dr. LeBlanc served as dean of the college faculty in the College of Arts, Sciences and Engineering at the University of Rochester. He holds a Ph.D. and a master's degree in computer science from the University of Wisconsin at Madison and a Bachelor of Science in Computer Science from State University of New York at Plattsburgh.
Kevin Phillips, President and CEO, ManTech
Kevin Phillips is president and CEO of ManTech, a multi-billion-dollar public company with over 7,000 employees. ManTech provides the innovation, adaptability and critical thinking to government clients in defense, intelligence, law enforcement, science, administration, health, and other fields. Phillips was appointed CEO of ManTech in January 2018 and has served at ManTech since 2002 in roles including president and chief operating officer; chief financial officer; and corporate vice president and assistant to the chairman. Phillips is a graduate of William & Mary and spent 10 years in the U.S. Army Reserves.
Jean Stack, Managing Director, Baird
Jean Stack is a managing director at Baird, an international privately-held international financial services firm with almost $1.4 billion revenue in 2016. Stack was previously managing director at Houlihan Lokey, where she was a founding member of the Aerospace Defense Government (ADG) Group. From 1994 to 2017, Stack advised on merger and acquisitions (M&A) transactions at Houlihan Lokey ranging from $10 million to $2 billion in transaction value. She was selected as Deal Maker, Investment Banker of the Year 2009 by the Association for Corporate Growth (ACG) National Capital Region. Stack graduated cum laude with a B.A. in economics from Duke University and studied at the London School of Economics. She previously served on the NVTC Board of Directors with Houlihan Lokey.
###
The Northern Virginia Technology Council (NVTC) is the membership and trade association for the technology community in Northern Virginia. As the largest technology council in the nation, NVTC serves about 1,000 companies from all sectors of the technology industry, as well as service providers, universities, foreign embassies, nonprofit organizations and governmental agencies. Through its member companies, NVTC represents about 300,000 employees in the region. NVTC is recognized as the nation's leader in providing its technology community with networking and educational events; specialized services and benefits; public policy advocacy; branding of its region as a major global technology center; initiatives in targeted business sectors and in the international, entrepreneurship, workforce and education arenas; and the NVTC Foundation, a 501(c)(3) nonprofit charity that supports the NVTC Veterans Employment Initiative and other priorities within Virginia's technology community. Visit NVTC at http://www.nvtc.org.