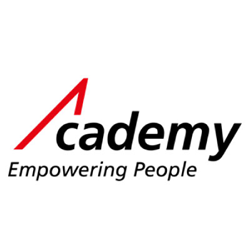 (PRWEB) March 20, 2018
Swiss Post Solutions (SPS), an innovative leader in business process outsourcing and digitization solutions, has rolled out a new development opportunity for its employees as part of its nationally recognized SPS Leadership Academy (SPSLA). The SPSLA program will encompass eight leadership courses that are designed to support SPS' vision, mission and enterprise-wide strategic goals.
With client satisfaction being a key measure of its success, SPS understands that the delivery of instructional programs to its staff must be a perpetual priority. By teaching these skills to those who manage others or are responsible for taking initiative on behalf of the company, this training course aims to increase the leadership abilities of its employees who have primary contact with clients and their respective customers.
Through its employee development programs, SPS is able to improve job performance, increase client satisfaction and retain key personnel by fostering positive changes in skills and behaviors. SPS is an industry leader in training and employee development and was recognized with a Bronze Medal for "Achievements in Workforce Development and Learning" as part of the 2017 Stevie® Awards for Great Employers. SPS' Internship program has also been recognized by Vault as a top program for the last three years.
Chief People Office of SPS North America, Russ Cusick, says, "SPS' Leadership Academy training seamlessly aligns with our culture of continuous improvement and is an important element of our service excellence and job enrichment initiatives. This program coaches all of our employees – from mailroom clerks to senior managers – to be leaders within the company."
SPS offers its employees over 700 hours of voluntary professional development training and works closely with clients to develop specific programs for its onsite staff. This 8-week Leadership training course is designed for SPS Managers and field employees.
About SPS
We connect the physical and digital worlds
Swiss Post Solutions (SPS) is a leading outsourcing provider for business process solutions and innovative services in document management. A strong international client base relies on SPS' ability to envision, design and build end-to-end solutions, and to be its trusted advisor for the key value drivers in BPO: location strategy, process optimization and technology, such as intelligent automation. Part of the Swiss Post Group headquartered in Bern, Switzerland, SPS' 6,800 employees and specialized partners span the full range of the industry with focus on banking, insurance, telecommunications and healthcare, addressing customer needs in more than 20 countries.
Swiss Post Solutions (SPS) North America (NA) offers a comprehensive suite of business process outsourcing solutions and document management services that transform key business applications from paper to digital documents, enabling improved workflow and enhanced efficiencies. In the field of outsourced office services, SPS NA provides solutions to clients from an array of industries, including financial services, insurance, higher education, legal, media & entertainment, and manufacturing among others. Headquartered in New York City, SPS NA has offices in Los Angeles, San Francisco, Chicago and Washington DC. For further information please go to http://www.swisspostsolutions.com.