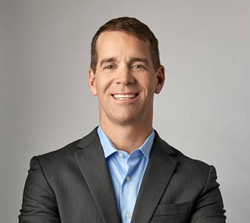 LOUISVILLE, Ky. (PRWEB) March 14, 2018
Enhancing, expanding and elevating the customer experience is at the forefront for retailers, restaurateurs and hospitality enterprises, whether on land or on sea.
Gaining real-world insight on what works and challenges in various consumer environments can prove invaluable to delivering what a consumer wants, expects and increasingly demands.
Carnival Corp. is among those leading the charge in driving a personalized, friction-free user experience. The cruise organization, recognized as being among the top 10 most innovative companies by Fast Company magazine, is driving a highly personalized CX in a wide range of strategies.
The why, how and impact of embracing emerging technology is the focus of a keynote by Carnival's John Padgett during the upcoming Interactive Customer Experience (ICX) Summit.
The annual event, which draws hundreds of innovative leaders, is being held June 12-14 in Dallas. Padgett, Carnival Cruise Lines' Chief Experience and Innovation Officer, and an integral member of Disney's MagicBand and MyMagic+ project, will share in his keynote session; What it takes to bring innovation into the cruise and travel customer experience.
But his opening keynote is just one highlight of the summit. Driving innovation with artificial intelligence, creating synergy between the online and offline worlds, meeting the demand for delivery and in-store pickup and building an innovation lab are also hot topics to be discussed at the annual event.
Attendees will have a unique opportunity to participate in hands-on demonstration of innovative customer engagement technology at the ICX Discovery Zone.
The impressive list of panel speakers include Domino's Pizza Director of Digital Retail Experience Amber Gadsby; David Kepron, Marriott International's Vice President of Global Design Strategies; Shannan Coghill, Global Experience Director for Michael Kors; Angela Gearhart, VP of Brand Experience for Sleep Number; Rent-A-Center Senior Manager for Marketing Research Jennifer Moretti; Long John Silver's CEO James O'Reilly and Under Armour Vice President of Global Store Development Tom Walsh, just to name a few.
The event offers up exciting tours — a rare opportunity to get behind the innovation scenes at top retailers and destinations.
Two of this year's four tours include a tour of The Star, the Dallas Cowboys' world headquarters, and the Reflect Digital Innovation Lab.
Top innovators and leaders via the ICX Association's Elevate Awards, which will be honored and announced at a dinner at Topgolf.
Eary bird registration ends Friday, March 16. Register here.
About Networld Media Group
Founded in 2000, Networld Media Group is a leading business-to-business (B2B) global media communications company specializing in digital media, associations and events in the mobile, self-service, digital signage, retail, food service and financial services industries. Online properties include ATMmarketplace.com, BlockchainTechNews.com, DigitalSignageToday.com, FastCasual.com, FoodTruckOperator.com, KioskMarketplace.com, MobilePaymentsToday.com, PizzaMarketplace.com, QSRweb.com, RetailCustomerExperience.com and BiblicalLeadership.com. Networld event properties include the Fast Casual Executive Summit, CONNECT: The Mobile CX Summit, Interactive Customer Experience Summit, Bank Customer Experience Summit and the Restaurant Franchising & Innovation Summit. Networld also operates the ICX Association. Its newest offering, Networld Press, provides clients with an all-in-one website solution featuring custom website design and ongoing editorial, content strategy and website updates.