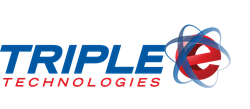 The SecurVision feature adds an extra boost of security and gives site managers peace of mind.
POST FALLS, Idaho (PRWEB) March 14, 2018
Triple E Technologies, LLC (Triple E), a leading provider of software solutions for convenience stores and fueling sites, has released an enhanced version of the SecurVision camera attachment for their Sentinel Island Card Reader. SecurVision enables the Sentinel to capture a high-resolution image whenever a customer selects a pump after swiping their card, or if their card is declined.
When a transaction ends, the captured photo is automatically associated with the sale and can be viewed using Triple E's DataManager customer and card management software.
The DataManager software can be configured to automatically sync the images to a cloud storage account on a regular basis. Users can also view SecurVision's 24/7 live feed and manually capture images when using DataManager from their home offices.
SecurVision was released in mid-2016 but was recently upgraded to improve overall processing speed and reliability. The release of the improved SecurVision software couples closely with Triple E's other latest enhancement to the Sentinel: an upgraded screen that displays live fuel prices and custom prompts.
"We wanted to provide an all-in-one solution for our customers," said Dan Eloe, Triple E CEO/GM. "By continuing to enhance our Sentinel, we've created a product that gives our customers everything they need to provide secure unattended fueling services at their locations."
"The SecurVision feature adds an extra boost of security and gives site managers peace of mind," continued Eloe. "Our customers using SecurVision and all the other powerful features of the Sentinel can feel confident knowing their unattended sites are under control."