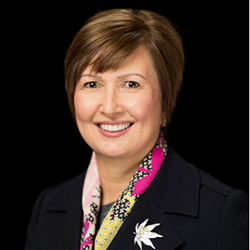 Done well, coaching can align business and individual goals and deliver tangible results.
Columbus, Ohio (PRWEB) March 14, 2018
Career Partners International's Lynne Hardman Writes About the Extensive Value Received by Companies Who Develop A Coaching Culture
Coaching Can Align Business and Individual Goals and Deliver Tangible Results
Today's business leaders are driven to find the secret ingredients to company success. Improving margins and innovating products, are each part of the master plan. Developing a coaching culture, however, is also critical to operational success and should not be overlooked.
"To ensure success [of individual employees], leaders must ensure that their people are fully engaged and feel aligned to the business strategy," said Lynne Hardman in a recent article, "Embedding a coaching culture," published in the February 2018 issue of HR Grapevine. Hardman's featured article provides insight into the virtues of broad based coaching support within companies.
Sage advice from Hardman, CEO of Working Transitions, a Career Partners International firm and the United Kingdom's leading career transition specialists. Working Transitions offers a range of tailored support services in Outplacement, Onboarding, Redeployment, Change and Coaching. In addition to her strategic leadership of the business, Lynne is also responsible for the Executive Transitions practice, leads a team of consultants delivering specialist talent management services to senior leaders, and serves on the Board of Managers with Career Partners International.
Hardman goes on to explain, "There is a wealth of evidence that suggests that, with the right coaching support, individuals can overcome many barriers – whether cognitive, behavioral, performance, attitudinal or career-goal related. This ensures that people both engage and align with their organization's objectives, as well as achieve their business and individual goals as part of an effective team."
The article written by Hardman can be found by clicking on the following link: Embedding a coaching culture.
About Career Partners International Ltd.
Career Partners International was Founded in 1987 and is one of the largest consultancies in the world.
From more than 270 offices in over 45 countries, Career Partners International is a leading provider of outplacement, career management, executive coaching, and leadership development services to clients and their employees worldwide. CPIWorld
Corporate Contact:
Lisa White, Senior Vice President, Global Marketing & Sales Solutions Lisa.White@cpiworld.com | +1 919-419-8296
http://www.CPIWorld.com/contact-us/
— — —