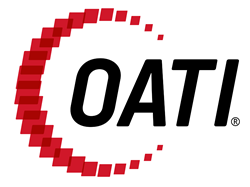 Minneapolis, MN (PRWEB) March 14, 2018
OATI has successfully completed its sixth consecutive audit of OATI webCARES WebTrust for Certification Authorities. The audit was based upon the CPA Canada Trust Services Principles and Criteria for Certification Authorities Version 2.0 (WebTrust for Certification Authorities Principles and Criteria) ("WebTrust Standards") and the WebTrust Principles and Criteria for Certification Authorities - SSL Baseline with Network Security v2.2.
The WebTrust standards establish security and process control best practices applicable to Certificate Authorities and are intended to ensure confidence in e-commerce transactions as well as PKI technology. The WebTrust seals, illustrating evidence of OATI's compliance with the WebTrust standards, appear on the OATI webCARES site and allow users of OATI webCARES to be confident that OATI webCARES follows best practices applicable to Certificate Authorities.
"It is imperative to maintain the highest levels of cyber security," said Sasan Mokhtari, President and CEO of OATI. "At OATI, we are committed to ensuring our customers can rely on us to adhere to these strict standards. We are pleased to demonstrate this commitment in our sixth year of WebTrust compliance."
About OATI
OATI provides innovative solutions that simplify, streamline, and empower the operational tasks required in today's energy commerce and Smart Grid. Serving more than 2,000 customers in North America, OATI successfully deploys and hosts diverse mission-critical solutions committed to industry standards and stringent security guidelines.
OATI (http://www.oati.com) is a leading provider of Smart Grid, Energy Trading and Risk Management, Transmission Scheduling, Congestion Management, Distribution, and Market Management products and services. OATI is headquartered in Minneapolis, Minnesota, with offices in California, Punjab, Telangana, and Singapore. For more information, please contact Sales@oati.net.