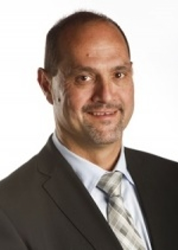 CHICAGO (PRWEB) April 02, 2018
Becker's Healthcare is pleased to welcome Dr. Frank Phillips and more than 222 other talented medical professionals as speakers for Becker's 16th Annual Future of Spine + The Spine, Orthopedic and Pain Management-Driven ASC Conference, June 14 to 16 at the Swissotel in Chicago.
Dr. Frank Phillips serves as director of the division of spine surgery and a professor of Orthopaedic Surgery at Rush University Medical Center. He has been named one of the top 28 spine surgeons in the country by Orthopedics this Week and was voted among the top 10 to 15 percent of Top Doctors in America by U.S. News and World Report and Castle Connolly. Dr. Phillips delivers lectures to spine surgeons nationally and internationally, and on June 15, he will share his insight on the future of innovation and value with Becker's audience.
Texas Back Institute's Chief Development Officer Cheryl Zapata will draw on her 17 years as a consultant to speak about how to keep a spine practice thriving and interesting during a June 15 session. Ms. Zapata has founded several businesses, including The AMRAS Corp., and trained hundreds of attorneys and medical practices on HIPAA laws.
Sev Hrywnak, MD, DPM, CEO of The SEV Group and owner of the Advanced Ambulatory Surgical Center of Chicago, will deliver exciting content June 14 and 16. He'll cover topics including time-sharing surgical centers, developing strategic plans for practices and reinventing an ASC. A board-certified physician, Dr. Hrywnak is the developer behind multimillion dollar commercial, residential and medical complexes in the Chicago area.
Rohit Verma, MD, serves as an orthopedic spine surgeon and assistant attending surgeon at Northwell Health in Great Neck, N.Y, and assistant professor in orthopedic spine surgery at Hofstra Medical School in Hempstead, N.Y. A graduate of the Philadelphia-based Drexel University College of Medicine-Queen Lane, he has dual fellowship training in orthopedic spine surgery and neurosurgery of the spine. He'll join a panel of talented experts June 15 to discuss the future of orthopedics.
Becker's thanks its corporate partner, Johnson & Johnson One Medical Device, for its title sponsor support of the event.
To hear Joe Montana and other great keynotes and speakers, join Becker's Healthcare at its Future of Spine + The Spine, Orthopedic and Pain Management-Driven ASC Conference, June 14 to 16 by registering here: https://www.regonline.com/registration/Checkin.aspx?EventID=2050742 or contact Jess Cole by email at jcole@beckershealthcare.com or by phone at 312-929-3675.
For the complete conference brochure, click here: https://www.beckersasc.com/june-conference/.
About Becker's ASC Review
Becker's ASC Review offers general business, legal and clinical guidance on topics relevant to outpatient surgery including joint ventures, development and expansion, and regulatory and compliance issues, as well as analysis and insight for specialties including orthopedics and spine, gastroenterology, neurosurgery, ophthalmology, ENT, and anesthesiology. Each of the nine annual issues of the publication reaches a qualified audience of more than 25,000 key ASC leaders, including surgeons, medical directors, directors of surgery and ASC administrators. Every ASC in the nation receives Becker's ASC Review.
About Becker's Spine Review
Becker's Spine Review features news and analysis on business and legal issues relating to spine practices. Each issue of the quarterly publication reaches a qualified audience of approximately 12,500 key spine practice decision-makers, including surgeons and spine practice administrators.