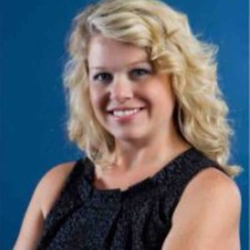 JZ is one of those special people who "get it"
Las Vegas, Nevada (PRWEB) March 19, 2018
Today, Playersoft takes another step in delivering excellence to their customers and maintaining the tradition of working with the industry's very best. Jatonia has been with Playersoft since 2016 and in that time has made a tremendous impact to both the company and their prestigious list of respected clients.
Mrs. Ziegler joined Playersoft as Nationwide Sales Manager in the summer of 2016, bringing with her a wealth of casino operations experience from some of the industry's top companies and an attitude of motivation and positivity. Jatonia's impact has been felt by not only her teammates at Playersoft, but her customers as well.
Jatonia, known as J.Z. amongst her casino industry friends, was selected to team up with Tony de Leon, Larry McCoy and Hunter Hunstock, creating bit of a dream team for Playersoft. These 4 casino executives represent a wealth of innovation, Gaming industry experience, first to market products, and thought leadership in the gaming industry.
"From the first time J.Z. and I spoke, I knew she was the right fit for us here at Playersoft. JZ is one of those special people who "get it" and I knew with her fire, positive attitude, commitment to her customers and delivering excellence, that the sky would be the limit for both her and Playersoft." Commented Tony de Leon, Playersoft's CEO
Jatonia will be overseeing Playersoft's nationwide growth and client relationship development as well as overseeing the Playersoft Marketing strategy for print, social and events.
"I am very happy to take on this new challenge. I have set some lofty goals over the next year, including, visiting each and every Playersoft client. I will also be looking to emphasize our product portfolio by rebranding them and making it easier for clients and prospects to see the value of our Killer Apps". Commented, Jatonia
For more information, visit Playersoft's website here.
About Playersoft
Playersoft Technologies focuses on creating systems to streamline all aspects of the fast-moving casino industry. Playersoft Technologies was established with a mission to help casino operators improve the players gaming experience, increase player retention and profitability.
Playersoft Communication Contact:
Larry McCoy – 941-413-0505 – csmarketing(at)playersoft(dot)com