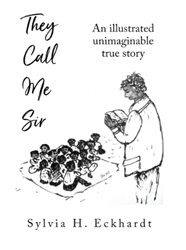 WHITEFISH, Mont. (PRWEB) March 20, 2018
Before the young Paradhis Indian boy Vasentha met Dr. Suresh and began to follow his instructions wholeheartedly, there was little hope that the Paradhis tribe would ever be seen as ordinary Indians. Only because Dr. Suresh listened to that "still small voice of God" did he continue to pursue a relationship with the Paradhis. The reward was seeing the young boy, Vasentha, become a leader in not only his village but in the entire Paradhi society.
Sneak Peek: Vasentha was so scared he was unable to find his speech, even if he could have spoken Marathi proficiently. His tribal language was completely dissimilar. Thousands of thoughts came rushing through his head. Why did this doctor want to talk to him? This man could hurt me or steal my firewood, but he has a kind face and he is very clean and he has shoes. He has no police uniform. He will not do me harm, he concluded. What could he want with me, a poor Paradhi tribal boy?
Author Sylvia H. Eckhardt has been traveling in India for over 50 years, first with her parents, who founded Prakash for India, and later with her husband Loren Eckhardt who is the current Executive Director of Prakash for India.
She committed to finishing the writing of the book of unimaginable miracles in a young tribal boy's life before she did the pen-and-ink drawings which was a strain on her creative talents, but she persevered and now is proud of the results. She has had the pleasure of knowing this incredible boy for over twenty years and is honored to be telling his story.
"It has taken years for this story to develop, but it is my desire that by reading this book the readers will get a glimpse at the gulf of differences in the Indian culture. It is truly the "Land of Contrast." Without the help of an outsider this boy and his village would never have progressed to allowing their children to attend school, to have better hygiene and begin to have hope for a better life."
She currently lives with her husband, Loren, in Whitefish, MT and was formally a part-time staff member of North Point Ministries in Alpharetta, GA. When Sylvia is not writing and illustrating, she is a certified interior designer that has been operating her own business for over thirty-five years.
Don't miss this incredible true story of a young man's journey to become a leader and voice for the Paradhis people all because one man did for him, what he wished he could do for all. Order now at https://theycallmesirbook.com/.
All royalties will be donated by the author to the Prakash for India and Vet-Med Outreach.