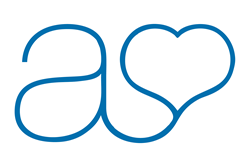 ...Once a child's medical issues are helped, then they can learn what they couldn't before....
LOS ANGELES (PRWEB) March 19, 2018
The AutismOne 2018 Conference has announced that the topics of safe uses of suramin, membrane medicine, and stem cells will be discussed at the May 2018 event in Chicago.
Said author Marcia Hinds, who is the parent of a recovered individual who had autism, "The AutismOne Conference is the most rewarding educational and networking experience you can have at any autism conference! I love how they bring together topics for anyone at any point in the journey in a variety of areas like biomedical and education. Once a child's medical issues are helped, then they can learn what they couldn't before. With over 130 speakers over 5 days, the AutismOne Conference is an exceptional value as you gather new hope, answers, help, and direction."
New to the autism diagnosis? Come hear the "Newly Diagnosed" track just for you!
Yearning to learn more? Hear the "Biomedical Research and Treatments" track!
Conference lectures include:

Is Recovery From Autism Possible?
Forty Years of Autism: Defining the road of hope and healing
Understanding the Medical Comorbidities of Autism and the Common Behavioral Presentation of Symptoms
The Possibilities and the Journey to the Restoration of Health to the Profoundly Hurt Child
Crafting Your Child's Customized Comprehensive Program: how to bring together all important therapies
On the autism journey a little while? Come hear the latest research and healing information!
Conference lectures include:

Rescuing the Brain on Fire with Membrane Medicine
Safe Uses of Suramin and Other Anti-Retroviral Approaches
Functional Medicine and Neurological approaches for ADHD, Autism, and PANDAS
Crosstalk and modulation of purinergic, stem cell, and immune signaling
Advanced topics in the Gut-Brain-Immune Triad: It's not all in their head - it's all in their gut
Is Stem Cell Therapy for Autism a Good Choice for Your Child Today?
General conference lectures span 5 days: only $49 through April 1st, $79 through May 18th, and $99 at the door. The location is the beautiful Westin Lombard Yorktown Center.
Excited to learn more? Call 1-800-908-5803 or write info@AutismOne.org or visit http://www.autismone.org.