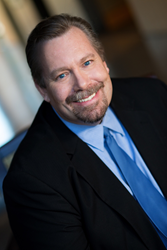 Richie Bello's investment in making these training facilities a reality will greatly serve the auto industry's current and future needs for qualified professionals.
NEW YORK (PRWEB) March 25, 2018
Richie Bello announced plans to open and operate two video production facilities, with specific focus on providing the automotive industry a high quality, content creation space. The initial two studios will be built in New York and Las Vegas and, with the latest in 4k production and post-production equipment, give content creators the ability to consistently keep their e-learning, training content up to date.
"We're extremely excited about the potential of our new facilities to support web-based, independent productions and live broadcasts, a big growth area in the automotive industry. And one of the things we're most proud of is the technology on display," said Richie Bello. "We've partnered with GVP Digital Media as a showroom for the absolute leading edge in broadcast, video, and production technologies."
The Las Vegas Training Center will be built and operated under the direct supervision of Richie Bello and Ralph Paglia. Auto industry veteran and consultant Ralph Paglia has trained thousands of successful people working in the car business throughout North America.
As the Las Vegas Training Center General Manager, Paglia will not only create content, but also supervise the execution of advanced learning labs complete with Virtual Reality (VR) role play scenarios that provide faster and more effective training and operation of dealer employees while eliminating the industry's "worst practice" of training human resources using live, actual customers.
Speaking about the project, Paglia stated, "My intent is to use the latest adult learning science and equipment that was unavailable a few short years ago to build out and create a learning center that brings American Veterans and other job seekers up to speed faster and with better job performance results than has ever been applied to the auto industry in the past."
Paglia went on to say, "Kudos to Richie Bello for understanding and recognizing the need in automotive retail for properly trained workers that fill existing openings, and the vision to invest money and resources needed to make this a reality for the auto industry."
The New York facility will be open by May 1, 2018, with the Las Vegas facility targeting a June 1st opening.