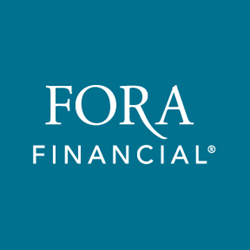 "Fora Financial is on the path to continued growth, and we're confident that Tyson and Michael will help play an instrumental role as we pursue new partnerships and opportunities."
NEW YORK (PRWEB) March 20, 2018
Fora Financial, a leading working capital provider to small businesses nationwide, announced the addition of two key hires to the Company's Business Development team. Michael Hollander has been appointed the Director of Sales Development, and Tyson Garrett will serve as Director of Partner Relationships.
Michael Hollander is a veteran in the alternative financing industry, with over 11 years of diverse experience. Previously, he opened his own merchant cash advance organization, and has led sales operations for firms such as BizFi and Ascend Funding, which has provided him with a unique perspective on the industry.
As Director of Sales Development at Fora Financial, Michael will lead an aggressive approach to acquire relationships with prospective brokers, in addition to expanding the Company's internal sales team. With his proven ability to facilitate partnerships, Michael will introduce new organizations to the Business Development platform that will enable us to foster more relationships with the small business community.
"Having been on all sides of this business, I understand the challenges and responsibilities that each department faces in the funding process," Hollander said. "My experience with scaling other large sales organizations will allow me to introduce different approaches to Fora Financial's training and sales processes."
The Company's other new hire, Tyson Garrett, brings a myriad of impressive accomplishments to the Fora Financial team. During his six years at Pawnee Leasing Corp, Tyson handled the needs of hundreds of independent sales organizations, brokers, and third-party originators across the Western U.S. In addition, he helped in the creation of Windset Capital, and ran his own business for five years, which he says has allowed him to understand why small business owners value Fora Financial's products.
As Fora Financial's Director of Partner Relationships, Tyson will focus on fostering relationships with industry leading sales organizations, third-party originators, and brokers. With his proven experience in cultivating strategic partnerships, he'll focus on improving internal processes, while providing an elevated experience to Fora Financial's partners.
"I'm excited to do my part to help the small business community," Garrett said. "Through my role as Director of Partner Relationships, I hope to expand Fora Financial's existing partner network so that we can reach even more business owners."
Fora Financial is thrilled to welcome both Michael and Tyson to the Business Development team, and is eager to see how they contribute to the Company's mission: serving small businesses.
"Fora Financial is on the path to continued growth, and we're confident that Tyson and Michael will help play an instrumental role as we pursue new partnerships and opportunities," said Daniel Smith, co-founder and President of Fora Financial.
About Fora Financial
Fora Financial offers flexible financing solutions to small businesses in need of additional working capital to sustain or grow their enterprise. The company places a high value on transparency and provides businesses with fast, personalized small business loans and merchant cash advances, utilizing its state-of-the-art technology and unwavering customer service. Founded in June 2008, Fora Financial has over 102 employees in its New York City office locations.
For more information on Fora Financial, please visit the company's website. Follow Fora Financial on Twitter and Facebook.