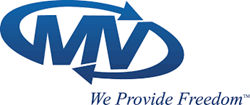 DALLAS (PRWEB) March 20, 2018
MV Transportation, Inc., a recognized leader in passenger transportation services, today announced that the Conference of Minority Transportation Officials (COMTO) will honor Lisa Winston Hicks, Chairman of MV's Board of Directors, with a "Women Who Move The Nation" award during its 7th annual Celebrating Women Who Move the Nation (CWWMN) breakfast on Thursday, March 22 in Washington, DC. Held annually in observance of Women's History Month, the CWWMN awards recognize and salute outstanding women for their contributions to the transportation industry.
An accomplished lawyer in practice for 25 years, Lisa has held many leadership roles in corporations, private practice, and the federal government. She joined MV in 2012 as the company's General Counsel and Corporate Secretary, providing legal, compliance, and strategic guidance to the Company and to the Board. Lisa joined the Company's Board of Directors and was appointed as its Chairman in 2014, where her business acumen, integrity, and strategic insights are enormous assets to the organization and have helped contribute to the company's growth and success.
Prior to joining MV, Lisa served as Senior Vice President, Associate General Counsel and Secretary at Energy Future Holdings (formerly known as TXU Corp.); Shareholder, Winstead Sechrest & Minick; Associate Counsel to the President of the United States; Counsel to the Deputy Attorney General of the United States; Acting Chief of Staff for the Civil Rights Division of the U.S. Department of Justice; and Associate at Cooley Godward Castro Huddleson & Tatum.
Lisa received her law degree cum laude from Harvard Law School and her undergraduate degree with honors from Stanford University.
"I am humbled and honored to be recognized by COMTO and to be among such a distinguished list of honorees," said Hicks. "COMTO's commitment to create opportunities for, and to showcase the strong presence of, women in transit sets an important example for others in the industry that should be encouraging, particularly to young women joining transit today."
COMTO inaugurated its Celebrating Women Who Move the Nation awards in 2012, starting a new tradition of recognizing the accomplishments and influence of today's outstanding women in transportation. 2018 recipients join a long list of honorees who represent a broad cross section of the industry.
2018 Celebrating Women Who Move the Nation Honorees

Barbara Arens, Senior Vice President, WSP USA
Heather Barry, Vice President, Strategic Partnerships, SSP America
Rosa Beckett, Chief Administrative Officer, Jacksonville Aviation Authority
Alice Bravo, Director, Miami Dade Department of Transportation and Public Works
Jill Chen-Stober, Manager, Service Performance & Analysis, TriMet
Kim Day, CEO, Denver International Airport
Christy Hall, Secretary, South Carolina Department of Transportation
Ryland McClendon, Assistant General Manager of Communications and External Affairs, MARTA
Donna McNamee, Trustee, Laketran; Chair of Transit Board Members Committee, APTA
Diana Mendes, Senior Vice President, HNTB
Michelle Pourciau, Director, Baltimore City Department of Transportation
Leslie Richards, Secretary, PennDOT
Stephanie Wiggins, Deputy Chief Executive Officer, LA Metro
K. Jane Williams, Deputy Administrator; Acting Administrator Federal Transit Administration
Lisa Winston Hicks, Chairman of the Board, MV Transportation
Diane Woodend Jones, Chair, WTS International Chairman and Principal, Lea+Elliott, Inc.
About COMTO
Founded in 1971, the Conference of Minority Transportation Officials (COMTO) was created to provide a forum for minority professionals in the transportation industry. COMTO's mission is to ensure opportunities and maximum participation in the transportation industry for minority individuals, businesses, and communities of color, through advocacy, information sharing, training, education, and professional development. The organization's membership includes individuals, groups, transportation agencies, private sector corporations, non-profit organizations, and Historically Underutilized Businesses (HUBs).
About MV Transportation, Inc.
MV Transportation is the leading provider of paratransit services and the largest privately-owned passenger transportation contracting services firm in the United States. In addition to paratransit services, the company provides fixed-route, campus and corporate shuttles, and student transportation services. Founded in 1975, MV provides freedom for over 110 million passengers each year across 28 states and three Canadian provinces with a team of more than 20,000 dedicated transit professionals. For additional information, please visit http://www.mvtransit.com.