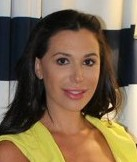 ALBERTSON, N.Y. (PRWEB) March 22, 2018
Achieving a healthier, slimmer appearance may be just a matter of shining a light on it. So says Jayme Bashian, who has been successfully applying advanced technology – infrared-light body wraps – to help her clients obtain desired results. She serves as lead medical aesthetician and director for the Simply Posh Aesthetic Spa, a division of New York- and New Jersey-based Advanced Dermatology PC and the Center for Laser and Cosmetic Surgery.
"Scientists have increasingly demonstrated the effectiveness of light – particularly infrared and near-infrared light – in managing a variety of medical conditions, including aching muscles and joints and aging skin," states Bashian, who uses the Sudatonic Body Wrap system.
Sudatonic is one of several, newly developed systems in which blankets or pads that emit invisible, infrared light are wrapped around a person, after special creams or lotions have been applied to the skin. The light, which is considered safe because it contains no harmful ultraviolet light radiation, penetrates the skin and heats a person from inside out, causing what some experts say are positive changes in the skin's collagen cells and prompting a person to sweat out toxins and fat tissue reportedly liquefied by the infrared rays.
Body wraps first came into vogue in the United States in the early 1960s. However, their perceived beneficial effects date to at least the time of the ancient Egyptians, when upper-class women used body wraps to maintain skin tone and texture and keep their skin younger-appearing, Bashian relates. Until the recent introduction of infrared-light products, body wraps primarily consisted of a combination of plastic sheets or thermal blankets and natural products, like clay, mud, herbs, seaweed, rosemary, even chocolate.
Supporters of infrared-light body wraps say the technology can burn off hundreds of calories in a single session, reduce pockets of cellulite, detoxify the body and rejuvenate skin by increasing and strengthening its underlying collagen and regenerating skin and blood tissue. However, these reported results await confirmation by clinical studies.
What has been corroborated through research are the medical benefits of various forms and wavelengths of light, including infrared and near-infrared light, and the heat that they produce in the body.
Authors of a study published in a 2012 issue of Photonics and Lasers in Medicine report that far infrared light radiation, including that delivered by specialty saunas, heat lamps and other devices, is safe and effective and offers therapeutic benefits, such as reducing inflammation of tissue and providing pain relief. Other research indicates light therapy can encourage wound healing by stimulating production of collagen, relaxes muscles, increases nerve transmission and enhances cellular metabolism.
Bashian concurs there is a dearth of hard science when it comes to body wraps, but adds she and other medical aestheticians advise their clients that body wraps are not "the be all, end all." They should be considered supplements to a healthy lifestyle.
"A better, slimmer, healthier appearance that is long-lasting cannot be achieved in one body-wrap session," she cautions. "To be successful over time, a person still needs to do the hard work. That means eating the right foods and engaging in regular exercise."
For those considering body wraps as part of their overall health plan, Bashian offers these tips:

Hydrate, hydrate, hydrate – before and after a body wrap. "The body wrap promotes excessive sweating, which is part of the skin-cleansing and detoxification processes," Bashian explains. "Sweating, of course, causes loss of fluids, and those fluids must be replaced. What we don't want happening is our clients becoming ill due to dehydration."
Combine an infrared-wrap session with a workout either before or after. Exercise helps magnify the benefits of a body wrap.
Maintain realistic expectations and consider multiple body-wrap sessions for more permanent results. "For example, some of the weight reduction following an initial wrap session is temporary because it is due to fluid loss through sweating," Bashian states.
Consult first with a physician before undergoing a body-wrap session if you have a chronic medical condition like heart disease or high blood pressure.
Avoid the procedure if pregnant because a body wrap affects blood circulation and raises the body's core temperature – physical changes which could prove harmful to the fetus, according to the American Congress of Obstetricians and Gynecologists.
If nothing else, relish the moment. "Body wraps are meant to be soothing, relaxing, stress-free. This is your time. Enjoy it," Bashian says.
Jayme Bashian is director and lead medical aesthetician for the Simply Posh Aesthetic Spa, a division of Advanced Dermatology PC and the Center for Laser and Cosmetic Surgery. After earning a bachelor's degree in education, Bashian attended the Long Island Skin Institute, receiving a degree in medical aesthetics. Now board-certified in aesthetics, she works alongside leading cosmetic surgeons, who specialize in advanced aesthetics and cosmetic surgery. http://www.simplyposh.com
Advanced Dermatology P.C. and the Center for Laser and Cosmetic Surgery (New York & New Jersey) is one of the leading dermatology centers in the nation, offering highly experienced physicians in the fields of cosmetic and laser dermatology as well as plastic surgery and state-of-the-art medical technologies. http://www.advanceddermatologypc.com.