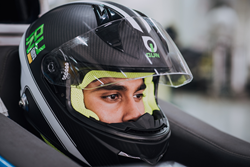 Improving emergency response, quality care and reducing delays in victim identification were all central to our design.
PLYMOUTH, Minn. (PRWEB) March 20, 2018
Today, Quintessential Design launched a crowdfunding campaign for Quin Helmets, a range of six smart motorcycle helmets designed with essential safety in mind. They are the first ever smart helmets to incorporate built-in crash detection, and an SOS beacon customized for motorcyclists. The helmets are available on the Kickstarter platform starting at the early bird price of $200.
Quin Helmets feature invisible Bluetooth 4.0, fully integrated, invisible tech, waterproof design, and natural posture controls. The high-performance designs are comfortable, aerodynamic and light. In addition to being DOT and ECE certified, they utilize ConeHead shock absorption technology to ensure riders have the leading protection for their heads.
"Essential safety requirements have changed since the motorcycle helmet innovation golden period of 1930-1970," said Anirudha Surabhi, Quin Founder and Head of Innovation. "Today, the challenges to safety are more complex than simple protective layers, and the solutions have to catch up to meet rider needs."
The startup's IntelliQuin System brings standard motorcycle safety up to date with the 21st century. Connectivity gives riders access to solutions most likely to be used while riding, including phone calls, music, maps navigation, and intelligent personal assistant, all with minimal distraction.
"Adding to the complexity of rider safety today is the emergency response dilemma," continued Surabhi. "Critical care medicine has evolved to levels that people used to only dream of. This has created the "Golden Hour", the approximate one hour time frame in which a life can be saved, and critical trauma reduced if an injured person is able to get to a hospital in time."
With this in mind, the team added sensors to their design to detect any force above 100G as a crash, and trigger an SOS signal and GPS location to a rider's emergency contacts, with an added option to report to police and ambulance. For crashes under 100G, situations of road harassment, or any other emergency situation where help is still needed, Quin Helmets' included a manual function that sends an SOS on-the-go to responders.
"We wanted to provide a critical support option for vulnerable riders unable to connect through traditional devices while on the move," continued Surabhi. "Improving emergency response, quality care and reducing delays in victim identification were all central to our design."
The IntelliQuin System comes seamlessly integrated in three luxe-matte finish models:
Quin McQ is an open face helmet with built-in sun visor. It is equipped with external standardized 3 button snap system and is available in three color options - cobalt blue (Aqua), black (Nero), and charcoal (Grigio).
Quin Spitfire is a full face helmet with built-in sun visor, and clear windshield. It comes in two color options - matte black (Nero) and matte wine red (Rosso).
Quin Ghost is a full face helmet in nude carbon fiber with a matte finish and charcoal and yellow graphics. It has ECE, AMA, FIM certification and other Professional Racing standards. At 1,270g, it is the lightest smart helmet on the market today.
The accompanying Quin app offers custom-designed maps, music, and phone answering capabilities. Users can share their ride with friends, create groups, plan rides, share photos, and more.
For a full breakdown of the pledge levels, please see the Quin Helmets Kickstarter page. The campaign runs from March 20, 2018 – April 19, 2018, with an estimated delivery date of September 15, 2018. Media wishing to interview their personnel should contact PR agent, Allison Aitken at +1 (514) 703-4989.
About Quintessential Design
Quintessential Design are a diverse team driven by the belief that there is only one "smart" goal when it comes to helmets: safety. The team is lead by Anirudha Surabhi, an industrial designer best known for his invention of the Kranium Paper Helmet, a multi-award winning product that was originally a solution to keep cyclists safer, but was adapted for Formula 1 racing.
Media Contact
Allison Aitken
Proper Propaganda
+1 (514) 703-4989
allison(at)properpropaganda(dot)net