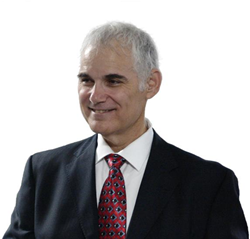 the ability to legally purchase and own overseas property with a Real Estate IRA has been possible since 1974
Charlotte, NC (PRWEB) April 20, 2018
Reporting that many retirement Self-Directed IRA clients look to diversify a portfolio with Self-Directed IRAs, the American IRA blog recently published a guide to overseas properties within a Real Estate IRA. Because of the complications that can arise from owning an overseas property, this particular investment vehicle comes with its own limitations—as well as potential benefits for those investors that do proper research.
According to the post—available at the American IRA blog—the ability to legally purchase and own overseas property with a Real Estate IRA has been possible since 1974, the dawn of the IRA. Buying and selling properties, collecting rent, and handling overseas property much as an investor might handle domestic real estate is all possible.
This opens up a range of advantages to retirement investors looking to diversify their portfolio with a more international benefit to retirement investments. The same rules for purchasing real estate within a Real Estate IRA still apply, however, including using non-recourse loans. A personal guarantee to the loan will not work with a Real Estate IRA, as it is prohibited.
"Our clients like to know when they have extra options," said Jim Hitt, CEO of American IRA. "This blog post was about telling them what they can accomplish with a Real Estate IRA. Not only can an investor take advantage of the global real estate market, but they can do it with the tax protections afforded to them by the IRA rules of the United States. This is one of the best ways to diversify and build wealth without looking toward the stock market, which is why we like to inform our clients about these options."
Jim Hitt also stressed that overseas property ownership can come with its own challenges, but these same challenges apply to international real estate in most situations. To learn more about American IRA and the Real Estate IRA, visit http://www.AmericanIRA.com to read the post or call 866-7500-IRA.
About:
American IRA, LLC was established in 2004 by Jim Hitt, CEO in Asheville, NC.
The mission of American IRA is to provide the highest level of customer service in the self-directed retirement industry. Jim Hitt and his team have grown the company to over $400 million in assets under administration by educating the public that their Self-Directed IRA account can invest in a variety of assets such as real estate, private lending, limited liability companies, precious metals and much more.
As a Self-Directed IRA administrator they are a neutral third party. They do not make any recommendations to any person or entity associated with investments of any type (including financial representatives, investment promoters or companies, or employees, agents or representatives associated with these firms). They are not responsible for and are not bound by any statements, representations, warranties or agreements made by any such person or entity and do not provide any recommendation on the quality profitability or reputability of any investment, individual or company. The term "they" refers to American IRA, located in Asheville and Charlotte, NC."