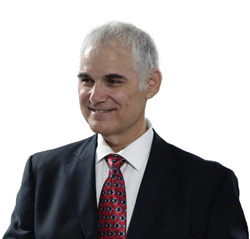 ASHEVILLE, N.C. (PRWEB) April 18, 2018
Pointing out that a Self-Directed IRA is a "proven way for investors to gain access to alternative asset classes not normally offered by most Wall Street investment companies," the blog at American IRA recently asked: "Are You Ready for a Self-Directed IRA?" The post highlights the differences between traditional investment options and the freedom available for those considering directing their own retirement accounts.
With American IRA stating that a Self-Directed IRA is "not for everybody," the post pointed out a stark different in self-direction vs. the traditional route: the traditional route is low maintenance. Self-Directed IRAs come with all sorts of potential benefits—such as holding precious metals or real estate within an IRA—but that can also mean extra steps for those managing their own accounts. For some investors, the return on investment is well worth those extra steps. For others, the simplicity of straight-forward retirement accounts with mutual funds might be the way to go.
"With this post, I wanted people to see why they might consider a Self-Directed IRA," said Jim Hitt, CEO of American IRA. "But there is more to the story. Not everyone is cut out for this type of account. Are you entrepreneurial in spirit? Are you independent? Can you read and understand cash flow statements and balance sheets? Do you love looking for real estate properties? These are the types of questions an investor should ask themselves before they completely dive in to the particulars of a Self-Directed IRA."
The post went on to point out self-directing can help investors save hundreds and even thousands of dollars in fees every year, especially when compared to high management fees associated with some funds charged by big Wall Street firms. A Self-Directed IRA can further help build a healthy portfolio through asset class diversification, which helps retirement investors weather storms of stock market volatility.
"It is important that people understand what they are getting into," said Jim Hitt. "We love Self-Directed IRAs here, obviously. But to get access to the benefits, it is important that an investor also be prepared to understand their responsibilities with self-direction."
For more information about Self-Directed IRAs, visit the blog at http://www.AmericanIRA.com or call 866-7500-IRA.
"About:
American IRA, LLC was established in 2004 by Jim Hitt, CEO in Asheville, NC.
The mission of American IRA is to provide the highest level of customer service in the self-directed retirement industry. Jim Hitt and his team have grown the company to over $400 million in assets under administration by educating the public that their Self-Directed IRA account can invest in a variety of assets such as real estate, private lending, limited liability companies, precious metals and much more.
As a Self-Directed IRA administrator they are a neutral third party. They do not make any recommendations to any person or entity associated with investments of any type (including financial representatives, investment promoters or companies, or employees, agents or representatives associated with these firms). They are not responsible for and are not bound by any statements, representations, warranties or agreements made by any such person or entity and do not provide any recommendation on the quality profitability or reputability of any investment, individual or company. The term "they" refers to American IRA, located in Asheville and Charlotte, NC."