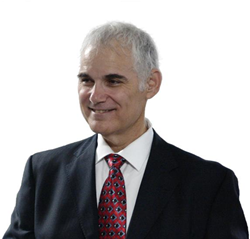 now is the time to make some big moves establishing a Self-Directed Roth IRA
CHARLOTTE, N.C. (PRWEB) April 16, 2018
Is now the opportunity of a lifetime for aspiring retirement investors? According to CEO Jim Hitt of American IRA in Asheville, North Carolina—a Self-Directed IRA administration firm—the favorable tax environment suggests this year might be an ideal time. Those thinking about a Self-Directed Roth IRA in particular, writes Jim Hitt, may be in for a lifetime of benefits.
The recent post at AmericanIRA.com— "Here's Why 2018 is a Great Year to Start a Self-Directed Roth IRA"—noted several points. With the Tax Cuts and Jobs Act providing investors with tax cuts—but no promises as to how long these tax cuts will remain in effect, especially with the tax cuts for individuals scheduled to sunset in 2025—the favorable tax climate will likely not last forever. That means "now is the time to make some big moves establishing a Self-Directed Roth IRA," says the article.
Why a Self-Directed Roth IRA in particular? Roth IRAs have several advantages, including the fact there are no required minimum distributions. A tax-deferred retirement account such as a 401(k) requires investors to take distributions by April 1st of the year after the year in which the investor turns age 70 ½. Failure to do so will mean strict penalties from the Internal Revenue Service.
With a Roth IRA, these rules do not apply. Investors put aside already-taxed income with a Roth IRA, which means while the tax benefits do not appear now, they will appear in years to come. And zero required minimum distributions means even retirees who live past 70 ½ can let their principle grow in the Roth IRA.
The article lists other advantages to the Self-Directed Roth IRA, including that withdrawals not counting when calculating Medicare surcharges or the Social Security Income tax. These benefits make the Roth IRA especially attractive to investors who want to minimize tax liabilities in old age, especially if investors worry about higher tax burdens in the decades to come.
Self-Directing gives investors the options to look beyond the traditional investment vehicles and think about including real estate and precious metals within an IRA. Together, Jim Hitt notes, these advantages mean 2018's favorable tax environment could be the ideal opportunity to open a Self-Directed Roth IRA and put aside taxed money when the taxes may be at their lowest.
For more information about the Self-Directed Roth IRA, visit American IRA at http://www.AmericanIRA.com or call 866-7500-IRA.
"About:
American IRA, LLC was established in 2004 by Jim Hitt, CEO in Asheville, NC.
The mission of American IRA is to provide the highest level of customer service in the self-directed retirement industry. Jim Hitt and his team have grown the company to over $400 million in assets under administration by educating the public that their Self-Directed IRA account can invest in a variety of assets such as real estate, private lending, limited liability companies, precious metals and much more.
As a Self-Directed IRA administrator they are a neutral third party. They do not make any recommendations to any person or entity associated with investments of any type (including financial representatives, investment promoters or companies, or employees, agents or representatives associated with these firms). They are not responsible for and are not bound by any statements, representations, warranties or agreements made by any such person or entity and do not provide any recommendation on the quality profitability or reputability of any investment, individual or company. The term "they" refers to American IRA, located in Asheville and Charlotte, NC."