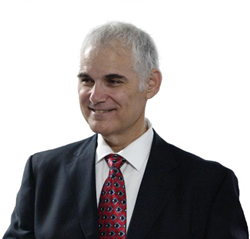 It is important for people to see that stock market volatility does not have to be so scary
CHARLOTTE, N.C. (PRWEB) April 14, 2018
February's wild ride on the stock market stood out as a period of high volatility—but it is nothing new to experienced investors. That is why many retirement investors like to diversify their funds outside of more than just stocks. Doing so with a Self-Directed IRA not only helps create a sense of security during turbulent times on Wall Street but also provides a psychological boost required to keep an investment strategy going even when most investors are looking to sell.
A recent blog post at http://www.AmericanIRA.com highlighted the "need for Self-Directed IRAs and diversification." Noting the Dow recorded a 1,175-point loss on February 8th alone, the post points out that there are other forms of retirement investing that are not subject to these massive swings, including rental properties, commercial real estate, tax liens, gold and precious metals, and even private lending.
Although many investment advisers will tell their clients diversification within the stock market is possible—and it is—there are other ways to diversify a retirement portfolio, particularly when it comes to moving across different asset classes. As American IRA's recent blog noted, the value of investments such as rental properties tends to hold steady even when the stock market is especially volatile—unless there is a long term economic decline, the flow of rent coming in can help build long-term capital.
This is especially true for those who diversify their assets within a Self-Directed IRA strategy. Having these protections available can offer a lot of security to retirement investors who want to watch the volatility of the stock market without having invested every egg in the stock market basket.
"It is important for people to see that stock market volatility does not have to be so scary," said American IRA CEO Jim Hitt. "Your 401(k) hinges on it if you only focus on stocks. But what about other asset classes? There are plenty of options for the Self-Directed IRA investor."
For more information, visit the post at http://www.AmericanIRA.com and or call 866-7500-IRA.
"About:
American IRA, LLC was established in 2004 by Jim Hitt, CEO in Asheville, NC.
The mission of American IRA is to provide the highest level of customer service in the self-directed retirement industry. Jim Hitt and his team have grown the company to over $400 million in assets under administration by educating the public that their Self-Directed IRA account can invest in a variety of assets such as real estate, private lending, limited liability companies, precious metals and much more.
As a Self-Directed IRA administrator they are a neutral third party. They do not make any recommendations to any person or entity associated with investments of any type (including financial representatives, investment promoters or companies, or employees, agents or representatives associated with these firms). They are not responsible for and are not bound by any statements, representations, warranties or agreements made by any such person or entity and do not provide any recommendation on the quality profitability or reputability of any investment, individual or company. The term "they" refers to American IRA, located in Asheville and Charlotte, NC."