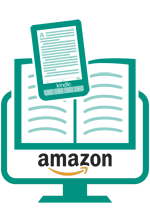 The Outskirts Press Top 10 Book Marketing Products list offers an excellent shortlist of the most popular and effective marketing and promotional approaches.
DENVER (PRWEB) March 20, 2018
Outskirts Press, named No. 1 self-publishing service by Top Consumer Reviews, is an industry leader in post-publication support, products and services to a growing family of self-published authors. The Denver-based service provider has announced its Top 10 Marketing Services list, compiled based on a recent sampling of sales volumes.
The Outskirts Press Top 10 Book Marketing Products list offers an excellent shortlist of the most popular and effective marketing and promotional approaches during the most recent survey period. The Top 10 options for the most recent survey period are listed below, in order of popularity.

1. Amazon Kindle Submission Service: Makes books available on Amazon's Kindle ebook reading device. More formats on Amazon means more exposure on Amazon, and the Kindle is heavily promoted by Amazon.
2. Author Marketing Calendar: The calendar is a compilation of effective promotion tactics, important book competition dates in 2018, social media tips and other advice self-published authors need for a successful year of selling.
3. Amazon Launch Bundle: Save 25 percent on three of Outskirts Press marketing services focused on Amazon.com. This bundle includes Amazon Search Inside the Book, Amazon Listing Optimization and Amazon Author Profile.
4. Personal Marketing Assistant (5 hours): Get help developing a book marketing plan and getting started on marketing.
5. Elite Ebook Package: Get Amazon Kindle, Apple iPad and Barnes & Noble NOOK ebook editions in one discounted ebook publishing bundle.
6. Barnes & Noble NOOK Submission Service:
7. Press Release Custom: A press release specialist composes an original press release to announce a book, or news about an author or book. The release is distributed worldwide via Outskirts Press' news service.
8. Amazon Search Inside the Book: Amazon itself has stated that books participating in this program are significantly more successful, on average, than books that do not participate.
9. Custom Tee Shirt: Authors can customize a high-quality, pre-shrunk tee (front and back) with their book cover.
10. Sales Channel Report: Authors can gain valuable insights about where their book sales are coming from, and who is most likely to buy. These insights help hone marketing efforts.
Outskirts Press authors and prospective authors who are interested in any of these (or many of our other available services) can find further details and ordering information from the Marketing Options page of the author's center.
For more information about all self-publishing and book marketing services from Outskirts Press, visit the company at http://www.OutskirtsPress.com or get help from a Publishing Consultant at 1-888-OP-BOOKS.
About Outskirts Press Inc.: Outskirts Press helps authors develop and publish high-quality books by offering exceptional design, printing, publishing, distribution and book marketing services. Top Consumer Reviews ranks Outskirts Press No. 1 because they are passionate about delivering outstanding customer service, affordable pricing, industry-leading royalties, and a team of hands-on, U.S.-based publishing experts. At http://www.outskirtspress.com authors can publish their book, their way, today.
Outskirts Press, Inc., 10940 S. Parker Road, #515, Parker, CO 80134
http://outskirtspress.com 1-888-OP-BOOKS