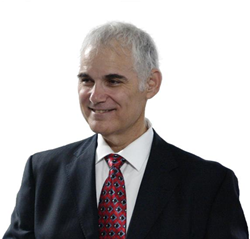 there looks to be another smooth year of sailing for real estate assets
ASHEVILLE, N.C. (PRWEB) April 13, 2018
With Real Estate IRAs enjoying smooth sailing in recent years, some investors might question whether or not those trends can continue. But according to a recent report by Urban Land Institute—the 2018 Real Estate Trends Report—there looks to be another smooth year of sailing for real estate assets whether they are held the traditional way or within a Real Estate IRA.
American IRA recently released a blog post at their website — http://www.AmericanIRA.com — summarizing the data for real estate retirement investors. According to the post, the highlights from the report include a "sudden drop" for the housing market appearing to be unlikely at the current time. With real estate utilization rates going up and millennials gaining traction in the housing market, that utilization could continue to trend; as such, increasing demand for real estate and stabilizing prices.
But the report noted other elements could continue to predict smooth sailing in the real estate markets. The report predicts a "soft landing" for real estate being more likely than a crash if there were to be a sudden drop off in real estate prices. With real estate holding tight with rates of economic expansion, there does not appear to be a strong "bubble" forming as there was before the 2007-2008 housing crisis. This means investors holding Real Estate IRAs might be glad to know that even in the event of problems in the economy, real estate could provide some measure of diversification and safety from the stock market.
According to the report, there was a shortage of housing supply that could keep prices up, especially with increasing demand. This shortage in supply can be good for real estate investors who already hold value in their Real Estate IRAs and want to maximize that value in the coming years.
Real Estate IRAs are simply Self-Directed IRAs in which investors hold real estate. This strategy gives retirement investors the chance to diversify out of the stock market and hold real assets that can provide high rates of growth. For more information on Real Estate IRAs, visit the American IRA blog at http://www.AmericanIRA.com or call 866-7500-IRA.
"About:
American IRA, LLC was established in 2004 by Jim Hitt, CEO in Asheville, NC.
The mission of American IRA is to provide the highest level of customer service in the self-directed retirement industry. Jim Hitt and his team have grown the company to over $400 million in assets under administration by educating the public that their Self-Directed IRA account can invest in a variety of assets such as real estate, private lending, limited liability companies, precious metals and much more.
As a Self-Directed IRA administrator they are a neutral third party. They do not make any recommendations to any person or entity associated with investments of any type (including financial representatives, investment promoters or companies, or employees, agents or representatives associated with these firms). They are not responsible for and are not bound by any statements, representations, warranties or agreements made by any such person or entity and do not provide any recommendation on the quality profitability or reputability of any investment, individual or company. The term "they" refers to American IRA, located in Asheville and Charlotte, NC."