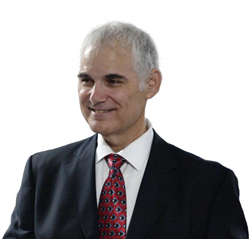 investors should be aware Self-Directed IRAs are a viable option for retirement
ASHEVILLE, N.C. (PRWEB) April 07, 2018
Long-term growth in investments is a priority for many retirement investors. But as Jim Hitt, CEO of American IRA, recently noted at the American IRA blog: management fees can eat into an investment's returns and cost hundreds, thousands, and even tens of thousands of dollars in unrealized future gains. According to Jim Hitt, there are several ways to reduce retirement account fees, particularly for investors using Self-Directed IRAs.
The first tip, according to Jim Hitt, is saying no to the "assets under management fee," or the AUM fee. Writes Jim Hitt: "For example, a $500,000 portfolio with a 1.5 percent AUM fee would cost you $7,500 just to keep the account open, even if you never made a trade. That is a lot of money to pay someone to send you a statement every month."
Jim Hitt believes there is a better way. He notes consolidating IRAs and previous employers' 401(k)s by rolling them into a single IRA can help. This is especially true if an investment company charges a monthly statement fee—with a single consolidated retirement account, those fees are instantly reduced to the charge of only one monthly statement.
Jim Hitt insists consolidation alone is not the only way for Self-Directed IRA owners to lower their fees. "Managing one's own investments means you do not have to pay exorbitant fees just to have the investments sit there and hope they grow," said Jim Hitt. "Instead, investors should be aware Self-Directed IRAs are a viable option for retirement. Not only can an investor consolidate their accounts into a Self-Directed IRA, but they can utilize a diverse group of asset classes they manage themselves. And it can be as simple or as complicated as the holder of that Self-Directed IRA determines."
While noting good financial advisers and money managers can add a tremendous amount of value, Jim Hitt also warns this value comes at the expense of the account itself through fees. Reducing these fees can maximize long-term retirement growth and give the holder of the Self-Directed IRA more control over finances.
For more information on the advantages of a Self-Directed IRA account, visit the American IRA website at http://www.AmericanIRA.com. Interest parties can contact American IRA directly by calling 866-7500-IRA.
"About:
American IRA, LLC was established in 2004 by Jim Hitt, CEO in Asheville, NC.
The mission of American IRA is to provide the highest level of customer service in the self-directed retirement industry. Jim Hitt and his team have grown the company to over $400 million in assets under administration by educating the public that their Self-Directed IRA account can invest in a variety of assets such as real estate, private lending, limited liability companies, precious metals and much more.
As a Self-Directed IRA administrator, they are a neutral third party. They do not make any recommendations to any person or entity associated with investments of any type (including financial representatives, investment promoters or companies, or employees, agents or representatives associated with these firms). They are not responsible for and are not bound by any statements, representations, warranties or agreements made by any such person or entity and do not provide any recommendation on the quality profitability or reputability of any investment, individual or company. The term "they" refers to American IRA, located in Asheville and Charlotte, NC."