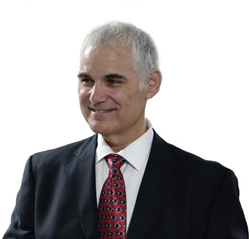 income thresholds for each bracket have been increased to the advantage of the taxpayer
Charlotte, NC (PRWEB) April 06, 2018
The Tax Cuts and Job Act includes sweeping tax reform that goes on the books for the 2018 tax year, which means that investors across the United States are watching to see how it impacts the bottom line. But what about Self-Directed IRA investors? A post at http://www.AmericanIRA.com by CEO, Jim Hitt recently addressed the changes in this tax bill that should especially affect Self-Directed IRA investors.
The first of these changes is a large increase in the standard deduction: $12,000 for singles, $18,000 for heads of households, and $24,000 for married couples. The move also includes a repeal of the $4,050 personal exemption and dependent exemptions. This means that those who itemize their tax returns will likely switch to the standard deduction for these benefits. It will also will impact how both ordinary Americans and Self-Directed IRA investors handle tax returns each year.
In addition, the "income thresholds for each bracket have been increased to the advantage of the taxpayer," writes Jim Hitt. The new tax system retains seven brackets, but includes sweeping reductions in these brackets, which will translate to tax savings for many Americans.
Understanding the impact of these changes in tax policy will not only help investors get a better hold of their finances, but also potentially take advantage of a lower tax era to begin Self-Directed IRAs, such as Self-Directed Roth IRAs. In a Roth IRA, taxable money is contributed to the retirement account—that money is then later grown tax-free. In a low-tax environment, using taxable money can help retirement investors maximize their savings, especially with these current tax cuts due to sunset in several years.
The post goes on to mention several different changes in the tax policy because of the Tax Cuts and Jobs Act. Self-Directed IRA investors across the United States can use this knowledge to take advantage of these cuts.
Those interested in learning more about the Tax Cuts and Jobs Act and how it will affect Self-Directed IRA investors can visit the blog at http://www.AmericanIRA.com or call 866-7500-IRA to contact American IRA directly.
"About:
American IRA, LLC was established in 2004 by Jim Hitt, CEO in Asheville, NC.
The mission of American IRA is to provide the highest level of customer service in the self-directed retirement industry. Jim Hitt and his team have grown the company to over $400 million in assets under administration by educating the public that their Self-Directed IRA account can invest in a variety of assets such as real estate, private lending, limited liability companies, precious metals and much more.
As a Self-Directed IRA administrator, they are a neutral third party. They do not make any recommendations to any person or entity associated with investments of any type (including financial representatives, investment promoters or companies, or employees, agents or representatives associated with these firms). They are not responsible for and are not bound by any statements, representations, warranties or agreements made by any such person or entity and do not provide any recommendation on the quality profitability or reputability of any investment, individual or company. The term "they" refers to American IRA, located in Asheville and Charlotte, NC."