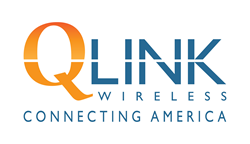 "We're working tirelessly, alongside countless advocates [...] to ensure those who need us most can continue to rely on companies like Q Link."
DANIA BEACH, Fla. (PRWEB) March 21, 2018
Issa Asad, founder and CEO of Q Link Wireless, announced today his company's unwavering commitment to ensure customers do not lose their vital Lifeline phone service. The promise comes following proposed changes by the Federal Communications Commission (FCC) – changes that would eliminate resellers from the Lifeline program and limit companies that can participate in the program to only huge entities that have their own network infrastructure.
"We will not let our customers down. We know millions of low-income Americans count on the Lifeline program to stay safe and connected. That's why we're working tirelessly, alongside countless advocates for the program, to ensure those who need us most can continue to rely on companies like Q Link," said Asad.
The Lifeline program, now in its fourth decade, provides voice and data service to low-income Americans and is paid for by Federal Universal Service Charges collected on phone users' monthly bills. The program provides participating companies a $9.25 subsidy to deliver wireless service to people of limited means who might not otherwise have access to cell phones or internet, including veterans, seniors, people who qualify for Medicaid, and people living in Section 8 housing.
"Resellers that purchase voice and data from legacy carriers play a vital role in the Lifeline program and serve more than 70% of the low-income families enrolled in the program," said John T. Nakahata, a lawyer with Washington, D.C.-based Harris, Wiltshire, and Grannis, which is working to ensure the FCC-proposed changes that would exclude providers such as Q Link do not move forward. "These changes have the potential to leave seven million people without access to phone or internet, and for most of these people, their cell phone is the only personal phone or internet connection they have."
Other voices have come out against the FCC's proposal. NARUC, the National Association of Regulatory Utility Commissioners, recently adopted a resolution opposing the FCC changes. And that resolution was applauded by NaLA, the National Lifeline Association. "The FCC's proposal to eliminate wireless resellers from the program would upend dozens of state designation decisions and strip services from more than seven million low-income subscribers," said David Dorwart, CEO of NaLA.
"The Lifeline program serves Americans from nearly every racial and ethnic group and from both urban and rural areas. As a result, the changes – if enacted – would affect people from all across the country and leave just about everyone dissatisfied," added Nakahata. He also points out that even the large phone companies that would appear to benefit from the new rules do not support the changes.
"The proposed exclusion of resellers from the Lifeline program would be highly disruptive to existing Lifeline beneficiaries and is at odds with the Commission's goal of supporting affordable voice telephony and high-speed broadband for low-income households," Verizon wrote in its public comment to the proposed changes.
For more information about Q Link Wireless, or to schedule an interview with Issa Asad, please contact Meieli Sawyer at 305-668-0070 or msawyer@weinbachgroup.com.
About Q Link Wireless
Q Link Wireless, a Quadrant Holdings Company, is one of the nation's leading providers of wireless voice and data service through the Lifeline Program. With more than 1.9 million customers, Q Link is wirelessly connecting people to the world around them, regardless of their income.