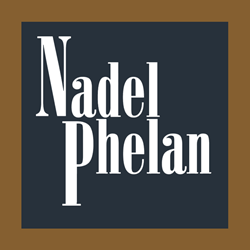 It is an honor to be acknowledged as a leading provider in security and high tech public relations.
SCOTTS VALLEY, Calif. (PRWEB) March 21, 2018
Nadel Phelan, Inc. today announced that it has won gold in the Public Relations Team of the Year category in the 14th Annual 2018 Info Security Product Guide's Global Excellence Awards. These prestigious global awards, organized by the industry's leading information security research and advisory guide, recognize cybersecurity and information technology vendors that are setting the bar higher in all areas of security and technologies.
Nadel Phelan develops strategic public relations and content marketing programs for a roster of leading security and enterprise technology vendors, driving quantifiable results in alignment with client business objectives. For over 25 years, Nadel Phelan has been instrumental in launching global campaigns that have elevated security solutions and thought leadership to protect organizations against a growing threat landscape.

Security expertise: Nadel Phelan has developed comprehensive expertise in information security. The team's understanding of the technologies and security issues most relevant to today's organizations supports high quality media coverage for its clients.
Strategic communications: Nadel Phelan has established itself as a top-tier provider of high tech public relations and content marketing services, consistently captivating the attention of industry analysts, media influencers and target markets. This proficiency has aided its international roster of security and enterprise tech clients in gaining the visibility necessary to reach business objectives.
Commitment to client success: Nadel Phelan sees itself as an extension of its clients' teams. This commitment drives strong client engagement, execution and results—18 IPOs and 100+ acquisitions.
Cara Sloman, executive vice president, Nadel Phelan, said: "It is an honor to be acknowledged as a leading provider in security and high tech public relations. This recognition is a testament to the team's hard work and dedication to supporting privacy and information security as technology continues to impact businesses across all sectors."
About Nadel Phelan, Inc.
Nadel Phelan, Inc. specializes in comprehensive public relations and content marketing for a roster of clients ranging from venerable industry giants to innovative startups. By combining high-level industry knowledge with in-depth technology experience, Nadel Phelan provides its clients with the strategic and tactical services necessary to establish and maintain global marketplace awareness essential in obtaining and preserving a competitive edge. Nadel Phelan is headquartered in Silicon Valley. For more information please visit http://www.nadelphelan.com or call 831-439-5570.