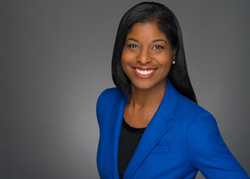 "Shayna brings the perfect mix of experience and attitude at a time when Vigor is aggressively scaling for growth," said Magnus Sorlander, Founder and CEO
SAN DIEGO (PRWEB) March 23, 2018
Vigor Systems Inc is pleased to announce the appointment of Shayna Smith to the role of Chief Operating Officer (COO). Shayna Smith brings 20 years of general management, strategy, marketing, and product development experience in the media and entertainment industries to the Vigor team. In her new role, Ms. Smith will oversee day-to-day operations while working closely with Magnus Sorlander, Vigor's Founder and CEO.
Ms. Smith will be focused on the alignment of company strategy and the implementation of business plans centered on organizational growth, profitability and enhanced brand visibility. She will assume overall responsibility for product development, marketing, sales, finance and support functions.
"Shayna brings the perfect mix of experience and attitude at a time when Vigor is aggressively scaling for growth," said Magnus Sorlander. "Her background in media and global brands will accelerate our transition from a technology provider into a one-stop solution for broadcast and media organizations. She has already made a strategic impact in a short amount of time, and I know her expertise and background will quickly take Vigor to the ambitious next level."
Ms. Smith previously served in various executive roles at the Walt Disney Studios. Prior to joining Disney in 2008, Ms. Smith held key positions at MGM, New Line Cinema, and CBS Television Stations Digital Media Group. She attended MIT and has an MBA from Harvard Business School.
"I'm thrilled to join the Vigor team during this exciting time. This is truly a unique company, with the industry expertise and technical prowess to create innovative solutions for broadcast and media professionals around the world. Magnus has created a compelling vision for the company and I look forward to leveraging my industry experience to partner with him, the team, and our clients to make that vision a reality," adds Ms. Smith.
About Vigor Systems, Inc.
Vigor Systems, Inc. is a privately owned, media technology solutions company with a thriving network of technology partners and customers within the media, cable and broadcast industries. Founded by Magnus Sorlander in 2002, the company provides content distribution, ad insertion, and media solutions for some of the biggest networks and brands in the world. Vigor Systems raised the content distribution bar with PitchBlue®, its flagship platform designed in collaboration with CBS and Warner Bros. Vigor's ad insertion-as-a-service solution, Advertio®, offers customers progressive technology and ad revenue opportunities. With the addition of Edisen, Vigor's newest media solution, Vigor's portfolio of products will become a true one-stop solution for the media industry.