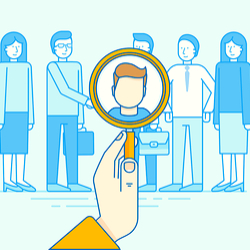 WILMINGTON, Del. (PRWEB) March 22, 2018
In the age of social media, it seems that people have all they need in order to learn more about others, but unfortunately this is not really true in reality. Due to the fact that people are the ones that write about themselves on different social media outlets, they can lie and provide false detail in order to deceive others or even cause them harm.
GoLookUp's Background Check will now allow users to find out the truth about people in their lives in the most accurate way possible in order to protect themselves whenever necessary.
Public Record in the USA and Accessing them
Over the past 100 years or so, the governments across the United States have kept a detailed record about the residents in the country, such as birth records, marriage records, arrest records and more. In many cases the records become public records that people can access and review after filing the proper requests for them.
Going to the different offices can be very time consuming, but with GoLookUp's background check, users can conduct the search from the comfort of their home. By entering the first name, last name and state of residence of the person in question, GoLookUp users can find out important details about others.
The advanced search directory scans billions of public records across the USA and provides users with a report that includes arrest records, sexual offense records, contact information and much more about the person in question.
In addition, GoLookUp also has a people search directory, a reverse address directory and a reverse phone directory that allow users to run background checks on people based on their contact information. The different directories allow users to find unclaimed money along with the records in order to give them a comprehensive background check service at any time.
The information provided in the background check lets users find out more about the past of people in their lives and know whether they pose any threat to them.