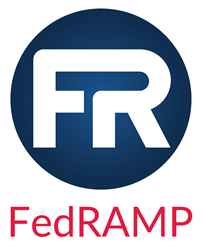 "Our applications and our processes went through numerous internal and external assessments to receive this designation. I think it speaks volumes of the services and people that DOMA can provide to our customers," said Chandler Pitcher, Chief Technology and Information Security Officer.
VIRGINIA BEACH, Va. (PRWEB) April 16, 2018
DOMA Technologies, LLC (DOMA), a leading provider of content services platforms, announced today that its DOMA Experience 7.7 (DX7.7) Software Platform has received a "FedRAMP Ready" designation from the Federal Risk and Authorization Management Program (FedRAMP). FedRAMP is a government-wide program that provides a standardized approach to security assessment, authorization, and continuous monitoring for cloud products and services.
Achieving FedRAMP Ready serves as a market indicator to federal agencies that a system has a high likelihood of obtaining a JAB P-ATO or an Agency ATO. Therefore, agencies can be confident that DOMA DX7.7 Software Platform has the key capabilities needed to fit their security needs. Agencies can then better decide to select a cloud solution based on the understanding that the system meets FedRAMP Ready requirements.
The DOMA DX7.7 Software Platform is a powerful cloud based Intelligent Content Services Platform that is delivered as a Software as a Service (SaaS) solution. It offers agencies a data centric application to securely capture, manage, and store content across the enterprise, and offers collaborative tools. DOMA brings the expertise gained in 18 years of experience delivering cloud-based software solutions with a primary focus on making 'ease of use' the primary factor for driving user adoption.
About FedRAMP
FedRAMP is a U.S. government-wide program that provides a standardized approach to security assessment, authorization and continuous monitoring for cloud products and services. It enables government agencies to rapidly adapt from old, insecure legacy IT to mission-enabling, secure, and cost-effective cloud-based IT. FedRAMP has an established marketplace of solutions designed to save money and time for agencies and industry. The FedRAMP program supports the U.S. government's "Cloud-First" initiative to enable U.S. federal agencies to use managed service providers that enable cloud computing capabilities. The FedRAMP program is designed to comply with the Federal Information Security Management Act of 2002 (FISMA). All government agencies are required to use FedRAMP.
About DOMA Technologies:
Founded in 2000, DOMA Technologies has grown into a leading provider of enterprise information management and data and document management solutions for organizations nationwide. DOMA developed its Cloud-Based content services platform in-house. It is easy to use, highly configurable, secure, and rapidly deployable software is powered by Amazon Web Services.
DOMA's information management strategies were born out of a long history of trusted business relationships in the private health IT market that have allowed them to formulate best practices for the Department of Veteran Affairs, Department of Defense, and additional customers in the public sector.
Media Contact:
P.J. Yates
Director of Marketing
757-550-2410
pj.yates(at)domaonline.com
Chandler Pitcher
Chief Technology & Information Security Officer
757-306-4920 x1330
chandler.pitcher(at)domaonline.com