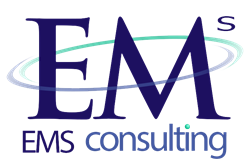 TAMPA, Fla. (PRWEB) April 12, 2018
EMS Consulting (EMS), a Salesforce Silver Consulting Firm headquartered in Tampa, Florida, announced today that it has joined the Ellie Mae Pro™ consulting partner program. By participating in the program, EMS will play as a strategic partner with Ellie Mae in providing integrated and optimized solutions to and from Salesforce, while leveraging the latest tools and technologies for customers.
EMS will help lenders and Ellie Mae accelerate the delivery, deployment and adoption of Ellie Mae's Encompass® all-in-one mortgage management solution.
As a Pro Select Partner in the Ellie Mae Pro consulting partner program, EMS demonstrates leadership in the Financial Services Industry with a dedicated focus and strong commitment to the Banking, Credit Unions and Mortgage markets. EMS is also recognized as one of Salesforce's leading implementation partners, providing PAAS integration services to maximize opportunities for Ellie Mae's customers.
Ellie Mae is a leading provider of innovative, on-demand software solutions and services for the residential mortgage industry. Ellie Mae's Encompass digital mortgage solution provides one system of record that enables banks, credit unions, and mortgage lenders to originate and fund mortgages, while improving compliance, loan quality and efficiency.
"EMS Consulting is very excited to partner with Ellie Mae to provide a fully integrated connector to the Encompass Lending Platform," said Elaine Myrback, President/CEO at EMS. "Our participation in the Ellie Mae Pro program gives us access to Ellie Mae Executives and internal support required to be a leading partner on the latest Ellie Mae product and solutions. EMS Consulting's goals are to develop the most innovative solution roadmap with integration services for Encompass. We look forward to a long, successful relationship with Ellie Mae."
About Ellie Mae
Ellie Mae (NYSE:ELLI) is the leading cloud-based platform provider for the mortgage finance industry. Ellie Mae's technology solutions enable lenders to originate more loans, reduce origination costs, and shorten the time to close, all while ensuring the highest levels of compliance, quality and efficiency. Visit EllieMae.com or call 877.355.4362 to learn more.
About EMS Consulting
EMS is a Salesforce Silver Partner headquartered in Tampa, Florida with experienced, innovative consultants and architects around the country. They have a large dedicated practice in the Financial Services Industry providing expertise in banks, credit unions, mortgage, wealth management, investment banking and insurance. Visit http://www.consultems.com or call 813-287-2486 to learn more.