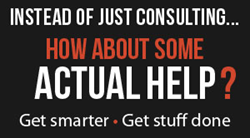 The most important component that most consulting services lack is simplicity.
(PRWEB) March 22, 2018
"Whether you are a power-user looking to build a solution and improve your own skills, or an administrator looking for advanced help, with an expert at your side, you'll be amazed by what you can accomplish in a short period of time with low-to-no code solutions from tools such as PowerApps, Flow, Planner, Power BI, Search, SharePoint, InfoPath, PowerShell, CSS, and JavaScript", says Eric Eaton, Services Lead at VisualSP.
Asif Rehmani, CEO at VisualSP, calls the new service a great extension to the company's core offerings,"Our award-winning product, VisualSP Contextual Help System, has recently surpassed 2 million users, helping more than 200 companies remove the burden on their IT support teams and boost SharePoint and Office 365 adoption by 30%. Offering live, personalized assistance in easy to access small bites, this new personalized help service compliments our already successful product very well".
Most consulting contracts imply a big budget, contract and scope negotiations, extensive planning, a big team, a project manager, or lengthy months of on-site work.
"In many cases, all you want to do is connect the dots, troubleshoot, find a better way, or leverage external expertise to build a solution. Most of the time, people don't think it's worth bringing in a consultant for those smaller things. That means a lot of these needs go unfulfilled. The good news is you don't have to do things the hard way. That kind of traditional consulting project is not always necessary; a remotely delivered hourly service that is simple, flexible, and cost-effective will often be a better match", adds Eaton.
The most important component that most consulting services lack is simplicity. This explains why many companies tend to be reluctant to engage outside expertise. VisualSP's One-on-One Consulting service surely removes that common barrier.
The service is packaged in blocks of 10 hours, 20 hours, and 40 hours valid for an entire year. You can buy a block and have an expert either perform tasks for you or coach you through areas of difficulties, helping you achieve your goal without major financial or time commitment. It's almost like buying yourself a gift card to gain skills and get things done.
"Our service is simpler to start and simpler to use than traditional consulting", adds Eaton. "Companies of nearly all sizes can easily leverage our expertise and build smarter SharePoint and Office 365 solutions. With our help, they can not only have a working solution, but also be empowered to evolve it on their own".
To find out more about the VisualSP One-on-One Consulting service, visit the product page here. To have your questions answered, contact VisualSP at 616-610-1082 or services(at)visualsp(dot)com.